Top 10 benefits of PRINCE2
PRINCE2® is a globally recognized certification that makes sure that every particular person develops firm knowledge in project management, making sure that the techniques taught are recent and applicable to multiple scenarios. What are the most important benefits of PRINCE2® that you should be aware of? Let's find out.
Keyword (s): PRINCE2, project management
PRINCE2® is a certification program that stands for Projects IN Controlled Environments. It has often been called the de facto project management methodology. It was born from PRINCE, a UK government standard only meant for information systems. But, over the last few decades, it's been reinvented and continually upgraded.
It presents a straightforward and flexible approach to project management, one which has been tried and tested across a startling variety of industries in both the public and private sectors. What are crucial benefits of PRINCE2 that you should be aware of? Let's find out.
1. Flexibility
One of the biggest benefits of using PRINCE2 is its flexibility (1). As a generic methodology, PRINCE2 can be applied to any project regardless of its scale, size, location, sector, or industry.
Practitioners don't require particular software to run PRINCE2, and it is even flexible enough to be combined with other frameworks, with one of the popular packages being PRINCE2 Agile. Whatever your typical projects may entail, PRINCE2 can accommodate them. By learning as you apply and tailor the framework, you may also gradually create a more bespoke and subjectively suitable approach to project management for your organization.
2. Recognition
The PRINCE2 certification is a project that's globally recognized and developed by the IT sector of the UK government. Although PRINCE began as a standard for IT project management, PRINCE2 was developed to be more universally useful.
According to the AXELOS 2016 PRINCE2 report, PRINCE2's level of adoption in IT has been overtaken by four other industries. PRINCE2 examinations are available in around 20 languages. So, it's not just that qualifications are recognized across many industries; PRINCE2 is also globally established. The AXELOS report also claims most survey respondents with PRINCE2 qualifications are from outside the UK. Having a globally recognized qualification expands your network and the demand for your services. 
It's not just the qualification that's recognized across industries and countries. Over 150 private and public sector organizations make up a virtual committee that consults on PRINCE2. What PRINCE2 defines as 'best practice' is therefore agreed on. In different words, the language of PRINCE2 is the language of project management.
3. More adaptable
When compared to different project management programs like PMP, etc., PRINCE2 (2) has a robust emphasis on what the methodologies and the steps are rather than the minute details of the tasks. This makes sure that one understands the text and the essence but need not follow it to the nitty-gritty. It also allows a better level of adaptability than the other courses thus making it more applicable to a wide range of projects.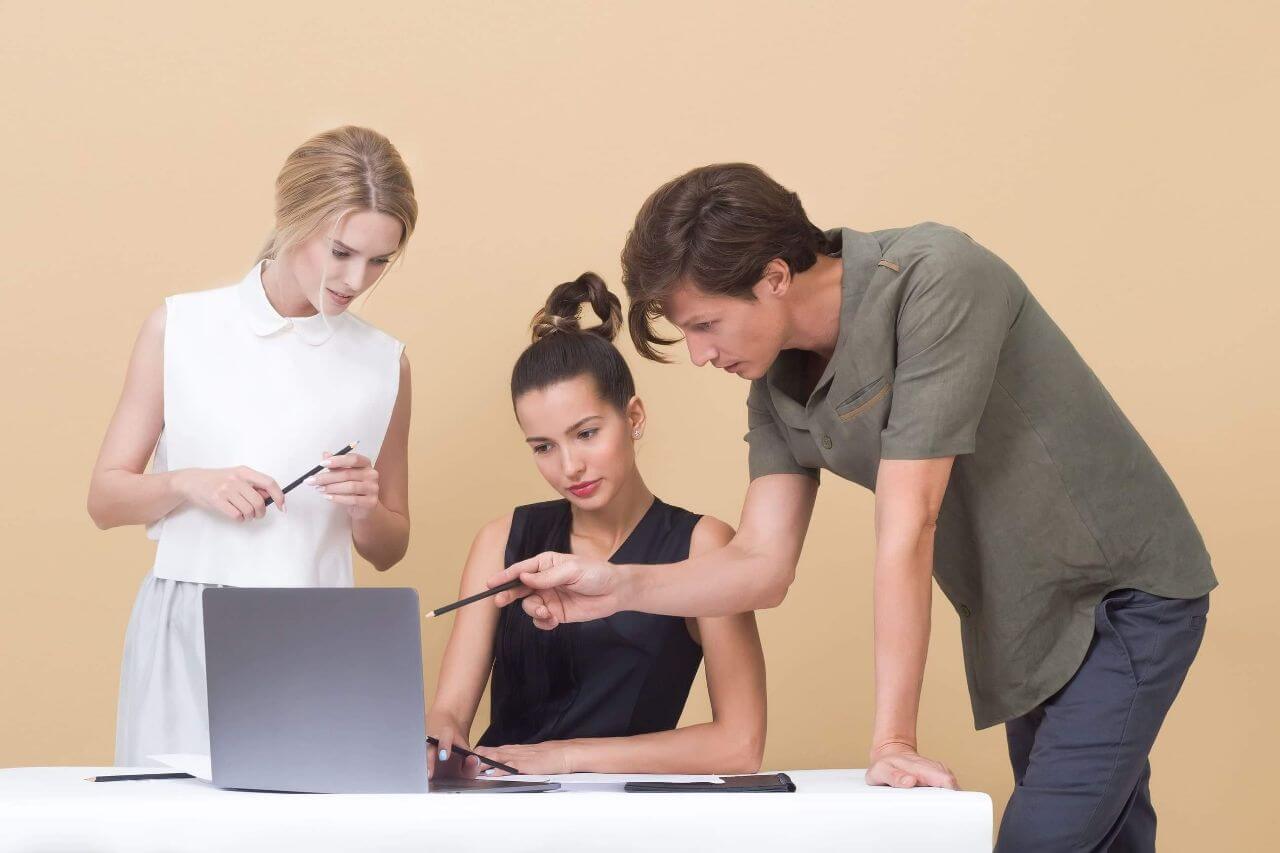 4. Versatility
IT provides the versatility of being able to join any industry and apply the methodology to it. It is not industry-specific, and this increases its scope to much larger groups compared to other certification programs. 
As PRINCE2 is a Project Management methodology, it's not tied to any specific business or organization type. It helps your company concentrate on the correct projects for the correct individuals and at the correct time. This is done by creating a project that depends on the ongoing presence of a business case.
5. Better job opportunities
Having a PRINCE2 qualification increases job prospects compared to those without certification due to the recognition it brings in various firms. The competition for the role of the project manager is pretty high since the pay is also high. Having said this, the companies, while employing someone for this role, will look for a better credential.
PRINCE2 qualification automatically places the person on top of the list and will allow him/her to be noticed by the firm much quicker than otherwise. It also brings better opportunities and higher positions. In some places, it might even be a necessity.
6. Built for Uncertainty
Employers seem to love PRINCE2. Part of the reason is that candidates are well equipped for tough times. That applies to recessions as well as problems within organizations. Employers see PRINCE2 candidates as trouble-shooters. If a project is in crisis, PRINCE2's focus on lessons learned, planning, and tolerances can help steady the ship.
PRINCE2 also emphasizes continued business justification and risk management. Employers find this useful during economic downturns when sponsors are less willing and able to start new, ambitious projects. Because PRINCE2 is a qualification backed by the UK government and honed over two decades, it's seen as a safe option.
7. Risk management
An essential characteristic of PRINCE2 projects is that they must be viable from the get-go. Practitioners establish and assess the requirements, risk, and rewards of individual projects, not just during the planning stages but consistently throughout. There must be a realistic and viable Business Case – one which the team will keep referring back to as the project progresses.
PRINCE2 offers a clear methodology for risk assessment, allowing teams to avoid costly setbacks and failures by predicting and preparing for them. At the same time, PRINCE2 also enables practitioners to adapt when faced with unexpected challenges. By applying and tailoring the framework in this way, teams can learn from their experiences and create a more bespoke approach for future projects.
The Business Case for a project is important because it helps keep focus on the end product and its benefits. If risks or costs ever get to the point where they outweigh potential rewards, a project can be prematurely terminated and any remaining resources recovered.
8. Stakeholder representation
PRINCE2 recognizes that, within a given project, there will be a variety of stakeholders who have an interest in its success. This can include customers, internal users, suppliers, shareholders, and so on.
During project planning and decision-making, PRINCE2 practitioners will ensure that all stakeholders' needs are properly represented. Teams will know the precise expectations of each group, allowing them to ensure that the end product will meet all the necessary requirements. PRINCE2 even enables users to account for changing requirements before a project's completion.
9. Simple procedures
This one is more like an added bonus with the PRINCE2 certification course. Unlike other project manager posts, this one is pretty simple when it comes to application and certification. One simply needs to apply for the training, and once it is completed, take the exam and qualify for it. Once this is done, the certification is in your hands and can be used to apply wherever required.
10. Better salary
Research proves that those who have accomplished the PRINCE2 certification are higher qualified to earn more (3) than those who are not certified. Their dedication towards the post is noticed and the work is automatically better. Hence the pay also increases by a lot. This brings skilled growth much quicker than otherwise. 
Understanding the PRINCE2® methodology lets you speak and talk using one of the world's most popular project management languages.
For more information regarding the PRINCE2 certification and tips for the exam, contact us.
External resources:
1. AXELOS https://www.prince2.com/pl/blog/5-benefits-of-prince2
2. The APOPKA VOICE https://theapopkavoice.com/stories/top-benefits-of-prince2-foundation-and-practitioner-training,11080
3. Payscale https://www.payscale.com/research/DE/Certification=PRINCE2_(Projects_In_Controlled_Environments)/Salary
---

Advised Skills Research Team - Blog Author 
The Advised Skills Research Team is a professional group dedicated to investigating and publishing information on the latest trends in technology and training.
This team delves into emerging advancements to provide valuable insights, empowering individuals and organizations to stay ahead.
Their work significantly contributes to the ever-evolving landscape of technological education and workforce development.

Frequently Asked Questions (FAQs): PRINCE2
What is PRINCE2®?
PRINCE2® (Projects IN Controlled Environments) is a globally recognized certification program in project management. It originally stemmed from a UK government standard meant for IT systems, but over time, it has been restructured and updated, becoming a universal methodology for managing projects across diverse sectors and industries.
How does PRINCE2 differ from other project management methodologies like PMP?
Unlike some other methodologies, PRINCE2 focuses more on the methodologies and steps of a project rather than the minute details of tasks. This allows for greater adaptability and applicability to a variety of projects, regardless of industry or sector.
Who is PRINCE2 most suitable for?
PRINCE2 is suitable for anyone looking to acquire skills in project management. Its flexibility ensures it is apt for projects across different industries and both the public and private sectors.
Is PRINCE2 available only in English?
No, PRINCE2 examinations are available in approximately 20 languages. It is a globally recognized certification, and most respondents with PRINCE2 qualifications come from outside the UK.
Is PRINCE2 only suitable for the IT sector?
While PRINCE2 initially emerged from the IT sector, it has been redesigned to be more universally applicable across multiple industries. In fact, according to the 2016 AXELOS report, the IT sector has been surpassed by four other industries in terms of PRINCE2 adoption.
What does the PRINCE2 certification process look like in practice?
The PRINCE2 certification process is relatively straightforward. Firstly, one needs to enroll in a training program, and upon its completion, take the examination. Once the examination is successfully passed, the certification is granted, validating one's qualifications in project management.