What Is the Role of a SAFe Product Manager (And Why They Matter)
A SAFe product manager has various different responsibilities. For instance, working closely together with the Product Owner. Find out more about this role.
Are you implementing the Scaled Agile Framework within your company or organization? Have you been hearing about how everyone else is going agile or incorporating lean and you're not quite sure what that means?
If you're not sure whether or not your company could benefit from hiring a product manager then keep reading. If you're a product manager who's not quite sure how you fit into your company, then you're in the right place too.
Don't worry; we're going to break down what a SAFe product manager is. We'll also look at how they can help you incorporate an agile workplace into your product development.
Let's get started.
What Is a Product Manager?
A SAFe Product Manager is a professional responsible for overseeing the development and delivery of valuable products within an organization that implements the Scaled Agile Framework. Their main objective is to ensure that the products being developed meet customer needs, align with the organization's vision, and create a competitive edge in the market.
Key Responsibilities of a SAFe Product Manager:
Defining and communicating the product vision: A SAFe Product Manager sets the direction for product development by creating a clear and concise vision. This vision should be aligned with the organization's strategic goals and communicated effectively to the entire team, ensuring that everyone understands the objectives and is working towards a common goal.
Prioritizing product features: With customer needs and expectations constantly changing, it's crucial to prioritize product features based on their value and impact. A SAFe Product Manager is responsible for balancing the needs of customers, the organization, and the development team to create a product that delivers the most value possible.
Collaborating with cross-functional teams: A SAFe Product Manager works closely with various stakeholders, including development teams, business owners, and customers. By collaborating effectively, they ensure that the product is developed with the right set of features, and the development process remains smooth and efficient.
Overseeing product development: The SAFe Product Manager keeps a close eye on the product development process, identifying and addressing any potential risks, roadblocks, or inefficiencies. They ensure that the development team has the necessary resources and support to deliver a high-quality product on time.
Tracking and measuring product success: A crucial part of a SAFe Product Manager's role is to evaluate the success of a product by tracking key performance indicators (KPIs) and gathering customer feedback. This data is essential for making informed decisions about future product improvements and enhancements.
This role is vital within the SAFe environment, and a successful PM will be able to identify how they fit into the Scaled Agile Framework.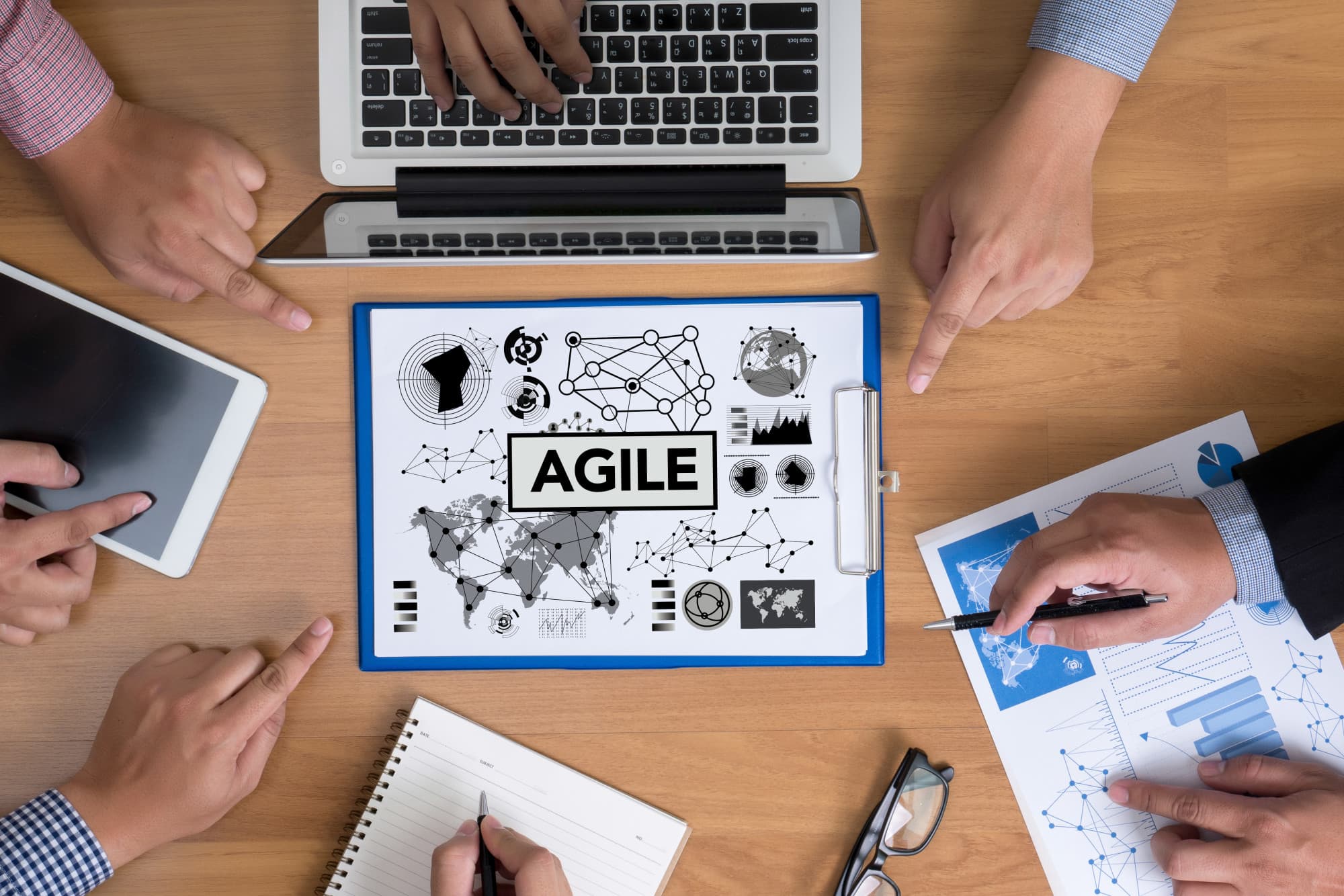 How Does This Fit Into the SAFe Framework?
The SAFe system is a way for large organizations to structure their product development in a lean and start-up similar style. It provides a framework in which small teams within a large organization can operate. This allows large organizations to operate in an agile environment and experience the same benefits seen in smaller companies.
Through the planning and execution of release trains, product managers can incorporate ART to drive their products to market quickly, efficiently, and sustainably. Agile Release Train is a system in which a team of teams within an organization can operate to work towards a common vision and roadmap.
The person keeping everyone on the same page and working towards the same vision is the SAFe product owner/product manager. They are the Release train engineer and their job is to manage the ART team to ensure delivery of the product to the client.
The product manager must be highly trained in the SAFe framework. This allows them to manage your teams and ensure timely delivery of your product. While your entire team, and really your entire organization must be trained in the agile method to ensure its success, the product manager must be specialized to properly manage the process.
Benefits of Having a SAFe Product Manager
When it comes to delivering a quality product to your customers, having a SAFe product manager ensures that your various departments are not working in separate silos.
Your design team needs to work with your marketing team. Both need to work with research and development to deliver the best product that your client will love and use every day.
The product manager ensures that these teams are working together and that they are working towards the same vision and final product features. Collaboration is a must in any agile environment.
Unfortunately, in many large organizations, it can be hard to strengthen the collaboration and communication amongst the various departments. Your product manager brings your teams together to ensure the proper collaboration happens. This means you can deliver an amazing final product.
The product manager clearly defines the expectations for each department and ensures that they are carried out. This role can be difficult to do without proper training. The PM must be able to communicate and negotiate between several departments.
They are the glue that holds together the team and unites the various departments working to create and deliver the product to the customer. This vital role is important to any company that wants to scale its growth while also remaining agile and lean within its industry.
Incorporate This Vital Role in Your Company Today
Product development is a team sport and your SAFe product manager is the coach leading the team onto the field. To be successful and to get the best product to market, you need a strong leader who will listen to your clients and guide your teams towards that final product.
Success will come when you can deliver quality products to happy customers. Do this while maintaining a lean and agile environment, you will see tremendous success for your company.
If you have more questions about the product manager role and how you can incorporate it into the agile workplace, contact us today. We're in the business of building agile leaders every day and look forward to working with you and your company.
---

 Marcin Chmielewski - Blog Author 
He has extensive IT knowledge combined with enthusiasm for digital marketing.
His extensive experience and knowledge come from many years of working for large corporations. Associated with Information Technology since the beginning of his career, he has qualifications in the fields of team management, Enterprise Architecture, IT Service Management, databases, application servers, and operating systems.
His hobbies include traveling, skiing, and hiking.
Frequently Asked Questions (FAQs)
What is the role of a SAFe Product Manager?
A SAFe (Scaled Agile Framework) Product Manager is responsible for defining and prioritizing the vision, strategy, and product backlog for Agile Release Trains (ARTs). They collaborate with stakeholders, customers, and Agile teams to ensure the product's value and alignment with market needs, while promoting a Lean-Agile mindset and continuous improvement throughout the organization.
How does a SAFe Product Manager differ from a traditional Product Manager?
A traditional Product Manager focuses on individual products or product lines, whereas a SAFe Product Manager operates within a Scaled Agile Framework that aims to address the complexities of large organizations. SAFe Product Managers work closely with Agile Release Trains (ARTs) and engage with multiple Agile teams, stakeholders, and customers to ensure a cohesive strategy and effective product development.
Why is the role of a SAFe Product Manager important in an organization?
A SAFe Product Manager plays a crucial role in aligning the organization's strategic goals with the product development process. They ensure that the product backlog accurately reflects the business priorities and value, while continuously iterating and improving the product based on feedback. By fostering collaboration between Agile teams, stakeholders, and customers, SAFe Product Managers help to accelerate product delivery and maximize value for the organization.
What skills and qualifications are required for a SAFe Product Manager?
A successful SAFe Product Manager should have strong product management experience, an in-depth understanding of Agile methodologies, and knowledge of the Scaled Agile Framework. They should be able to communicate effectively, negotiate priorities, and manage stakeholder expectations. Additionally, a background in the industry or domain they're working in can be beneficial. There are also SAFe Product Manager certifications available, such as the SAFe® 5 Product Manager/Product Owner (PMPO) certification, which can help validate their expertise.
How do SAFe Product Managers contribute to the success of Agile Release Trains (ARTs)?
SAFe Product Managers play a pivotal role in the success of Agile Release Trains by creating and maintaining a well-defined and prioritized product backlog, which is crucial for efficient planning and execution. They collaborate with Release Train Engineers (RTEs), Scrum Masters, and Agile teams to ensure a shared understanding of objectives and requirements. Their close engagement with stakeholders and customers helps ensure that the product roadmap aligns with market needs and delivers maximum value.