Benefits of PRINCE2 Agile: Why It's the Ultimate Project Management Methodology
PRINCE2 Agile is the world's most complete agile project management solution. It combines the responsiveness and flexibility of agile with the governance of PRINCE2. Keep reading if you want to know the benefits of PRINCE2 Agile.
What is PRINCE2 Agile?
PRINCE2 Agile combines two methodologies used in project management, PRINCE2 and Agile. It is about modifying PRINCE2 to support agile working practises, which is what makes project environments successful. When agile and PRINCE2 are combined, you get better governance and more efficient delivery.
Axelos introduced it in 2015. And it is one of the most recent additions to the spectrum of Agile project management credentials. The "PRojects IN Controlled Environments 2" and the "Agile method" are combined in PRINCE2 Agile, as is clear from the name.
This framework is effective because it combines the best of Agile with the best of PRINCE2. It was made in response to a growing need within the executive ranks. Practitioners of PRINCE2 Agile have access to both the structure and oversight necessary to steer the project in the right direction and the responsiveness and speed with which to deliver in an increasingly dynamic business setting.
Instead of using an adaptive lifecycle, PRINCE2 Agile defines Agile as a collection of behaviours and practises; as a result, the manual focuses on providing generic guidelines for common behaviours in Agile settings rather than providing full integration between the PRINCE2 process model and the Agile lifecycle.
Maximizing Returns with PRINCE2 Agile: A Tailored Project Management Methodology for Agile Environments
PRINCE2 Agile is a brand new concept which is a tailored type of Project Management methodology, suitable for Agile environments similar to Scrum. While this project management method regularly mentions the Scrum roles similar to Product Owner, as if they're a fixed part of the group, still does not considers them as default roles, and uses the extra generic roles.
PRINCE2 Agile focuses on reaching a solid return on investment early on within the process, by the virtue of flow-based work models. In this project management method, a Project Manager is assigned the accountability of managing a project to the agreed plan. At the same time, it is anticipated that the same project will "be Agile" through the use of Scrum which intrinsically involves re-planning based on the emerging reality. In its best form, this project management method merely has the two frameworks bringing out the best in one another.
PRINCE2 Agile clearly defines roles, duties, and lines of communication at the start of each project. At the same time, it is relatively complicated, with students sometimes requiring at least some familiarity with ideas like Agile, Scrum, PRINCE2.
Essentially, in PRINCE2 Agile, the manager of the project still controls the project in the direction of the project board. In PRINCE2 Agile, he or she is assigned the accountability of managing a project to the agreed plan. In specific, it explains what to "fix or flex" for the six performance targets of PRINCE2 (cost, time, quality, risks, scope, benefits).
What are the differences between PRINCE2 and PRINCE2 Agile?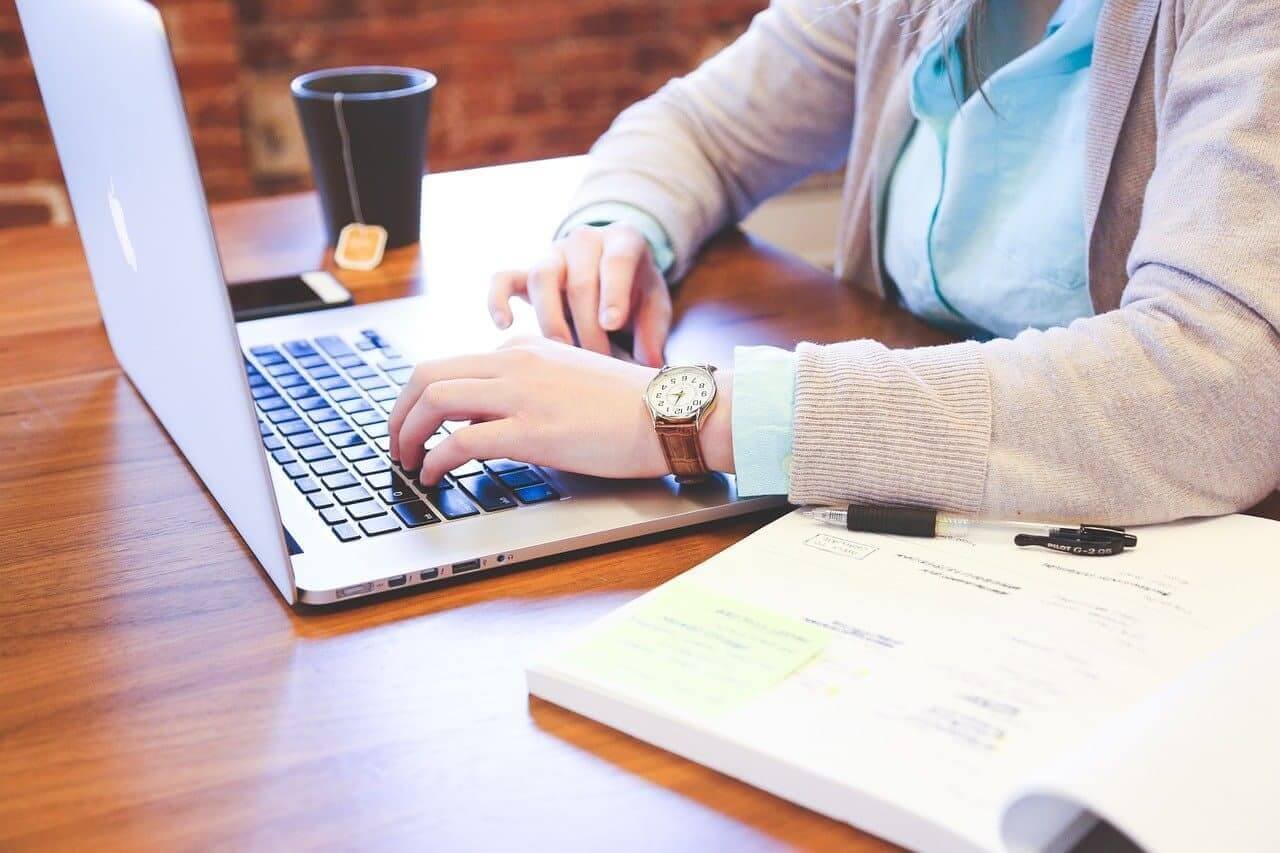 All default PRINCE2 roles also exist in PRINCE2 Agile. Moreover, their responsibilities do not change much, except for the recommendation to empower the delivery team. PRINCE2 Agile is the world's s most complete agile project management solution, combining the flexibility and responsiveness of agile with the governance of PRINCE2.
PRINCE2 is a widely recognized and accepted project management methodology. Agile is a way of working, which refers to the project development technique/framework used by development teams. PRINCE2 Agile is a complete project management solution that combines the flexibility of agile with the governance of PRINCE2, and it allows you to focus on management as well as delivery. Like SAFe, PRINCE2 Agile wrappers Scrum which is contained to be exploited as just a "delivery" approach.
PRINCE2 Agile projects have a tendency to advertise earlier returns on investment through efficient "flow-based" work models. If you're already familiar with PRINCE2, or in case your organization already practices it, then it'll suit you more closely.
PRINCE2 has a focus on technique and upper-tier decision making, while Agile is more about responsiveness, autonomy, and swift benefits realization. Generally talking, PRINCE2 Agile "works" by applying Agile practices and ideas to PRINCE2. It might even be described as a form of PRINCE2 that's simply better suited to Agile project environments.
14 benefits of PRINCE2 Agile and why it's the ultimate project management methodology.
Improved Collaboration: With PRINCE2 Agile, you can break down silos and foster collaboration between teams, stakeholders, and customers.
Increased Flexibility: PRINCE2 Agile allows you to adapt to changing requirements and deliverables, which is essential in today's fast-paced business environment.
Faster Time-to-Market: By using Agile practices such as iterative development and continuous delivery, you can get your products and services to market faster.
Better Risk Management: PRINCE2 Agile includes risk management as a core component, helping you identify and mitigate risks throughout the project lifecycle.
Clear Accountability: PRINCE2 Agile provides clear roles and responsibilities for everyone involved in the project, reducing confusion and improving accountability.
Scalability: PRINCE2 Agile can be scaled to suit projects of any size or complexity, making it a versatile methodology.
Increased Quality: By using Agile practices such as testing and continuous improvement, you can ensure high-quality deliverables.
Better Visibility: PRINCE2 Agile provides clear project governance and reporting, giving stakeholders better visibility into project progress.
Increased Efficiency: By using Agile practices such as prioritization and timeboxing, you can increase project efficiency and reduce waste.
Improved Communication: PRINCE2 Agile emphasizes effective communication between teams, stakeholders, and customers, ensuring everyone is on the same page.
More Innovation: PRINCE2 Agile encourages innovation by allowing for experimentation and flexibility in project planning and execution.
Enhanced Customer Satisfaction: By using Agile practices such as user stories and feedback loops, you can ensure that the customer's needs are met throughout the project.
Increased Employee Satisfaction: PRINCE2 Agile emphasizes collaboration and teamwork, leading to increased employee satisfaction and retention.
Continuous Improvement: PRINCE2 Agile includes regular retrospectives and feedback loops, allowing you to continuously improve the project and the methodology itself.
PRINCE2 Agile certifications
It is highly recommendable to get familiar with PRINCE2 Agile project management certification and accredited training course opportunities. Course is available as two certifications. Please note that available training methods are Classroom Training or Live Online Instructor-Led. 
PRINCE2 Agile Foundation: This certification is designed for individuals who are new to PRINCE2 and are working in or around an agile project environment. This course covers an overview of PRINCE2, an introduction to agile, and how to apply them together. While there are no prerequisites for the PRINCE2 Agile Foundation, having knowledge of project management or Agile delivery might help. In the exam, there are 50 questions with a passing mark of 55%.
PRINCE2 Agile Practitioner: To earn the PRINCE2 Agile Practitioner certification, you need to pass the PRINCE2 Foundation exam and PRINCE2 Agile Foundation. While there are no prerequisites for the PRINCE2 Agile Foundation, for PRINCE2 Agile Practitioner, there are some prerequisites. Candidates can take this course if they hold any of the following project management certifications: PRINCE2 Agile Foundation, PRINCE2 Foundation, Certified Associate in Project Management (CAPM), Project Management Professional (PMP), or IMPA Levels A, B, C, and D (Certified Project Director). In the PRINCE2 Agile Practitioner exam, there are 50 questions with a passing mark of 60%.
If you're looking for a robust project management methodology to use on agile projects, then PRINCE2 Agile fits the bill perfectly. PRINCE2 Agile is now available as an e-learning and classroom product. If you want to learn more about PRINCE2 Agile and attend training courses, contact us!
Frequently Asked Questions (FAQs)
What is PRINCE2 Agile?
PRINCE2 Agile is a project management framework that combines the PRINCE2 methodology with agile methodologies. It is designed to help organizations manage projects in a flexible and responsive way, while also providing structure and governance.
How does PRINCE2 Agile differ from traditional PRINCE2?
PRINCE2 Agile incorporates agile practices, such as iterative development and self-organizing teams, into the PRINCE2 framework. It also places a greater emphasis on collaboration, flexibility, and adaptability than traditional PRINCE2.
What are the benefits of using PRINCE2 Agile?
Using PRINCE2 Agile can help organizations deliver projects more efficiently and effectively, while also promoting collaboration and continuous improvement. It can also help organizations adapt to changing circumstances and respond to feedback more quickly.
Who should use PRINCE2 Agile?
PRINCE2 Agile is suitable for any organization that wants to combine the structure and governance of PRINCE2 with the flexibility and responsiveness of agile methodologies. It is particularly useful for organizations that are working on complex projects with uncertain or rapidly changing requirements.
How do I become certified in PRINCE2 Agile?
To become certified in PRINCE2 Agile, you need to complete a training course and pass an exam. There are several levels of certification available, ranging from Foundation to Practitioner to Professional. You can find accredited training providers on the official PRINCE2 Agile website.