The 8 TOGAF Architecture Principles You Need to Know
Becoming a successful TOGAF architect means mastering the principles of the practice. Here are the critical TOGAF architecture principles you need to know.
Keyword(s): architecture principles
For many people, it feels like technology is growing faster than humans can keep up with.
For businesses, this presents a potential problem in their IT departments. With such rapid growth and changes happening in Information Technology, it's more crucial than ever to have a clear plan on how to run things.
This is where TOGAF Enterprise Architecture comes in.
TOGAF principles provide a set of guidelines that will give your enterprise a clear architectural structure on the path to business success.
Knowledgable TOGAF Architects have never been in higher demand, with 60% of executives identifying enterprise architecture as one of their top 5 priorities in their business strategies.
If you want to become an Enterprise Architect and take part in building an enterprise's strong foundation, then now is the time to start learning some key TOGAF architecture principles.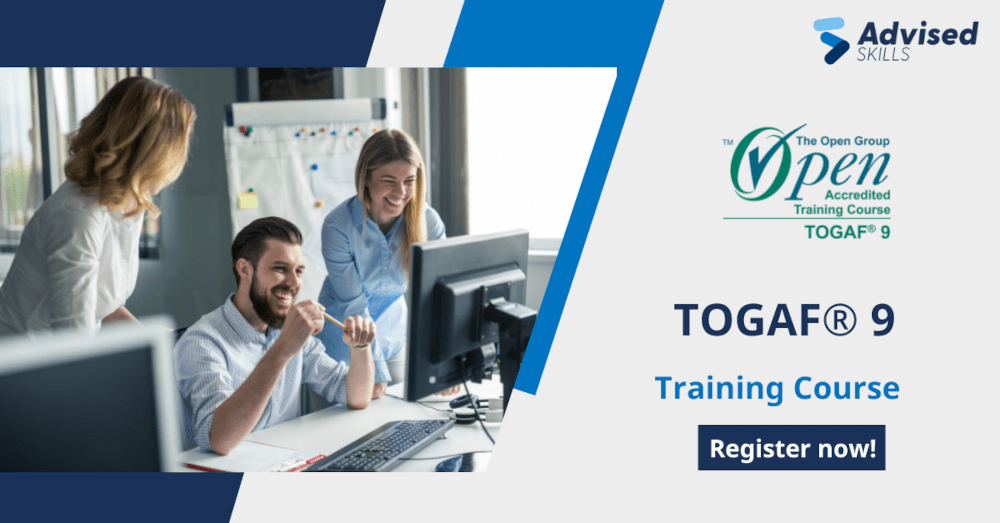 What Are Enterprise Architecture Principles?
Principles are the rules and guidelines that an enterprise follows. These principles help organizations to keep everything running smoothly. Principles can exist at different levels throughout the enterprise.
Architecture principles are the rules and guidelines specific to an enterprise's architecture. They are a subset of IT principles. Enterprises use their architecture principles to govern their information management systems and any other IT tools.
TOGAF, The Open Group Architecture Framework, has laid out an example set of 21 high-quality architecture principles.
There are a few things you will notice about the TOGAF principles.
First of all, a TOGAF architecture principle is divided into 4 parts. A TOGAF principle always has a:
Name - Clear, precise, and easy to remember.
Statement - Generally one sentence in length. Clearly tells you what the principle is.
Rationale - Explanation of why the principle is important and how it will benefit the business.
Implications - List of what is required to successfully carry out this principle and how it could potentially impact the business.
Of the 21 principles, there are four different domains (or subsets) of TOGAF architecture principles:
Business Architecture (deals with your business strategy and organization of business processes)
Data Architecture (deals with the management and structure of data resources)
Application Architecture (deals with individual application systems and how they work with each other)
Technology Architecture (deals with tech requirements that are necessary to keep the enterprise running smoothly)
Each of these subsets contains specific enterprise architect principles regarding that domain and its operations. We'll be looking at some of the most important examples below.
How Many Architecture Principles Does an Enterprise Need?
In general, you should aim for 10-20 guiding principles for your enterprise architecture.
If you have too many architecture principles, it will limit your architecture's flexibility. Too few, on the other hand, leads to generic statements that can't be implemented in a practical, real-world way.
Out of the 21 TOGAF architecture principles, here are the 8 critical principles that we think you need to know:
1. Maximize Benefit to the Enterprise
All decisions about information management MUST be made based on the benefit of the enterprise.
That means that sometimes, what feels best for one organization within the enterprise might not be what's best for the enterprise as a whole.
All individuals and organizations within the enterprise must be willing to work together, following the guiding principles, for the maximum benefit of the enterprise.
2. Information Management is Everybody's Business
This TOGAF principle states that "all organizations in the enterprise must be involved in all aspects of the information environment."
Basically, this is another principle about the importance of working together across an enterprise. Everyone needs to take responsibility for doing their own part in managing information and participating in important decisions.
3. Business Continuity
This principle states that "hardware failure, natural disasters, and data corruption should not be allowed to disrupt or stop enterprise activities."
In other words, even though we're all depending on technological systems to get our job done, we also have to be prepared to keep the enterprise running even when those systems go down.
4. Data as an Asset
All data is a concrete, valuable asset to an enterprise. It is a real, measurable resource.
Because all decisions in an enterprise are made based on data, all that data needs to be carefully organized and managed. Everyone in the enterprise should know that their data is reliable and accurate.
They should also know how to access relevant data whenever they need to.
5. Data is Shared
This principle says that data should be stored within one application and shared across the entire enterprise. This is important so that everyone within the enterprise has access to the data they need to do their job.
Storing all the data within one application is much cheaper and easier than storing it in different applications.
6. Data is Accessible
This one means that everyone in an enterprise needs to have easy access to all data within that enterprise. This makes it easier to do their jobs.
One of the "implications" of this principle is that there needs to be some flexibility to make sure that all the different people of an enterprise are able to access data in a way that best works for them.
You can see that these three principles all tie together closely: data is an asset, data is shared, data is accessible.
7. Ease-of-Use
All technology within an enterprise needs to be easy to use.
The more time you spend trying to figure out how to use technology, the less time you have to spend on your actual task. That means less productivity and lower concentration -- never a good thing.
Keep the technology simple, so that everyone can do their jobs efficiently and effectively.
8. Control Technical Diversity
Although there will necessarily be some different technical requirements for the various applications across an enterprise, this principle states that you will try to keep the different technologies to a minimum.
The more different technologies that you throw into the mix, the more expensive and troublesome it gets for your enterprise.
Want to Know More?
Enterprise architecture principles are the rules and guidelines that help to keep an enterprise running smoothly at its highest potential.
The 8 that we talked about here are just a few important TOGAF principles, but that's not even half the list.
If you really want to dive deep into the world of enterprise architecture, consider taking a TOGAF Foundations course to learn more and start your own journey towards becoming a successful TOGAF architect.