Change Management Interview Questions and Answers
In agile projects, change is inevitable. To land a job, learn about change manager interview questions and answers here.
Keyword(s): change manager, change manager interview, change management
2% of people (1) hate leaving their comfort zone. In other words, people like habits, routines, and rhythm.
In life, we often have to accept change, even when it's unexpected or difficult, because we don't have a choice. Many people have an easy rationale: things are going to change whether I like it or not. Why not refuse to change the things I have control over?
People like their comfort zone, which is a challenge if you're a change manager. Serving in change management is a fast track to understanding human psychology on a different level.
To score a job in change management, you must be prepared for potential interview questions and answers. That's why we've assembled a guide to help you ace that interview. Let's get started!
1. What Helps Change Managers Succeed?
It's impossible to overestimate the value that agile management provides in an organization. Change managers are the difference between meaningful solutions and nice ideas that died along the wayside. It's equally impossible to estimate which questions you'll get during an interview. After all, some recruiters would rather stick to the book, while others want to catch you by surprise.
If you get ready for simple questions, you'll have a good base to adapt when answering any kind of question. When presented with this question, what should your answer be?
For many change managers, the answer lies in implementation. Say that the executive team wants the entire company to start using new software.
When change management steps in, it's important to have a plan. How will we retire the old software? What's the timeline? What happens to all the information housed in the old software?
Of course, it would be ideal if people could pick up new software seamlessly. But that's where change managers come in. It's just easier to use what you've always used.
It's important to provide training, timelines, follow-ups, and on-demand troubleshooting. Create a timeline for a complete transition, and stick to it.
Presenting yourself as a powerful implementor with a plan will help you stand out from other candidates. It's a great way to position yourself as the perfect person for the job!
2. What Is Change Failure?
Project management is a multi-headed beast. There are so many people, assets, customer priorities, and deadlines to juggle. Agile management means that you need to prepare for all eventualities.
Sometimes, changes don't pan out (2)smoothly—no matter how well you've prepared! It's important to be ready for anything. That's why your interviewer might ask you to define change failure. Or, they might ask you to define it and give an example of when you experienced change failure.
It's important to avoid cop-out answers. No one wants to talk about their low points, especially in an interview. However, identifying and learning from failure is crucial to working in change management.
As all experienced change managers know, change failure occurs when an initiative doesn't hit the target. Whatever the goal was, the intended outcome wasn't achieved.
Change failure can occur with any program, strategy, measure, or initiative. The reasons are endless. Be sure to add some potential reasons to your answer, particularly if you're defining the term. Inadequate planning, a lack of resources, change resistance, and poor timing can contribute to failure. A lack of support, budget, and executive approval can also result in change failures.
If you're giving an example of change failure in your own career, remember to be specific. Your ability to handle change is not determined by one mistake. It is determined by your ability to learn and develop from that experience.
3. What Is a Change Manager's Daily Routine?
This question allows you to be specific about your own life experiences. What does your regular routine look like?
If you work in chaotic industries or startups, you know that every day is a little different. But it's still important to walk the recruiter through your ideal day in agile management. Change management is rooted in identifying change resistance to different initiatives and programs. Then, it's important to assess that resistance, develop activities that achieve change, and track progress in the right direction.
As a change manager, most of your day will revolve around creating policies that propel, control, and impact future change. You will be creating plans that are focused on effort and well-defined deliverables.
A change manager's routine should also include day-to-day pulse checks, which involve assessing and approving daily activities. Make sure to include specific examples from your most recent job, if possible. This demonstrates that you know what is expected of a change manager and that you are capable of altering your routine to keep up with the times and an employer's expectations.
4. What Qualities Should a Change Manager Possess?
This is a loaded question, so tread lightly. It's a two-in-one: which qualities should a change manager possess, and do you possess those qualities?
A primary trait displayed by change managers is solid communication skills. You need to be able to communicate visually, verbally, and through the written word.
This is important to build trust. When people are confused or frustrated, resentment and distrust build. This causes change resistance to skyrocket.  It's also important to make change happen at all. People won't mobilize if they don't understand the goal and the necessary steps to get there.
To accept change, people need to be informed, educated, inspired and supported. That's why communication skills matter because they are the vehicle that change managers use to demonstrate benefits and offer support.
Change managers should also be intelligent. This requires common sense, listening skills, and the ability to forecast potential outcomes: good and bad!
It's also crucial for change managers to have strong problem-solving skills. Any type of change presents challenges, and it's important to forecast potential solutions to any issue.
5. How do you deal with resistance to change?
Dealing with resistance is a core aspect of change management. Firstly, it's crucial to understand the root cause of the resistance. Is it fear of the unknown?
A lack of understanding? Or perhaps concerns about job security? Once the cause is identified, tailored communication and engagement strategies can be deployed. This might include training sessions, one-on-one meetings, or workshops. Building trust, keeping lines of communication open, and showing empathy towards the concerns of the affected individuals are key to overcoming resistance.
6. How do you prioritize changes in a fast-paced environment?
In a rapidly changing environment, it's essential to prioritize changes based on their alignment with the organization's strategic objectives, the overall impact on operations, and the urgency of the change.
Utilizing a framework, like the MoSCoW method (3) (Must have, Should have, Could have, and Won't have) can help in ranking and prioritizing changes. Regularly revisiting and potentially adjusting priorities as the environment evolves ensures that the most crucial changes are always addressed first.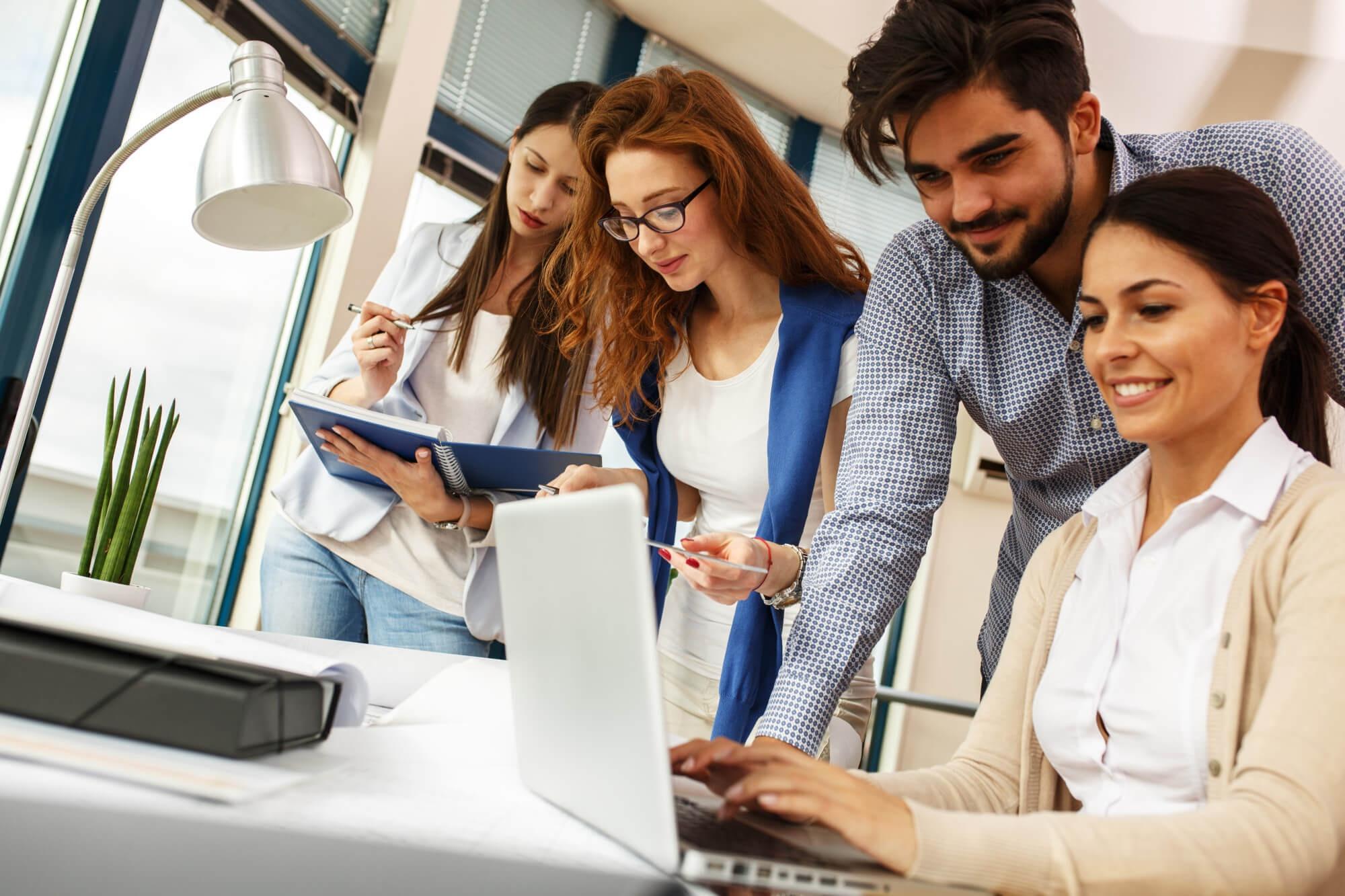 7. How do you measure the success of a change initiative?
The success of a change initiative can be measured through a combination of qualitative and quantitative methods. Quantitative metrics might include project delivery times, error rates, or other relevant KPIs. Qualitative feedback can be gathered through surveys, focus groups, or individual interviews.
Ultimately, the success of a change initiative should be gauged by how well it meets its predefined objectives and the satisfaction of the affected stakeholders.
8. How do you ensure that changes are sustainable in the long run?
Ensuring sustainability of changes requires a blend of ongoing training, continuous monitoring, and consistent communication. It's important to embed the change into the organization's culture.
This can be achieved by updating policies, procedures, and other documentation. Regularly revisiting and potentially refreshing training materials and holding refresher courses can also help in keeping the change ingrained.
9. How do you handle multiple change initiatives simultaneously?
Managing multiple change initiatives requires strong organizational and prioritization skills. It's important to have a clear roadmap that aligns with the organization's strategic objectives.
Utilizing project management tools and methodologies, like Agile or Kanban, can help in keeping track of the initiatives and their progress. Regular check-ins and updates with stakeholders ensure that everyone stays aligned and informed.
10. How do you keep yourself updated with the latest trends and best practices in change management?
Staying updated requires a commitment to continuous learning. This can be achieved through attending industry conferences, enrolling in courses, participating in webinars, and joining professional organizations related to change management.
Reading books, journals, and articles also provides insights into the latest trends and methodologies in the field. Networking with other professionals allows for the exchange of experiences and best practices.
Working as a Change Manager
A career as a change manager requires strong communication skills, flexibility, intelligence, and the ability to implement and innovate. If that sounds like you, it's time to start working toward a career in change management.
If you're looking for resources to help you along the way, we've got you covered. Check out our courses today—we can help!
External resources:
1. LinkedIn Pulse - Rr Naomi Hesseling https://www.linkedin.com/pulse/2-population-getting-out-comfort-zone-rr-naomi-hesseling/
2. ScienceDirect https://www.sciencedirect.com/science/article/abs/pii/S1541461211001285
3. Wikipedia https://en.wikipedia.org/wiki/MoSCoW_method
---

Advised Skills Research Team - Blog Author 
The Advised Skills Research Team is a professional group dedicated to investigating and publishing information on the latest trends in technology and training.
This team delves into emerging advancements to provide valuable insights, empowering individuals and organizations to stay ahead.
Their work significantly contributes to the ever-evolving landscape of technological education and workforce development.

Frequently Asked Questions (FAQs): Change Management
Why is understanding human psychology important for a change manager?
Understanding human psychology is essential for a change manager because people naturally gravitate towards their comfort zones and established routines. By understanding human behavior and reactions to change, change managers can better anticipate resistance, address concerns, and implement strategies that cater to the human side of the change process.
How does a change manager handle the introduction of new software in an organization?
A change manager should have a comprehensive plan in place. This includes determining how the old software will be phased out, setting a clear timeline for the transition, addressing data migration or integration, providing training for users, and offering ongoing support such as follow-ups and on-demand troubleshooting. The goal is to facilitate a smooth transition while addressing the concerns and challenges of those affected by the change.
What is 'change failure' and how can it be addressed?
Change failure occurs when a change initiative doesn't achieve its intended outcome. It can result from a variety of reasons such as inadequate planning, lack of resources, resistance to change, or poor timing. Addressing change failure requires recognizing its causes, learning from them, and iterating on strategies to ensure better outcomes in future initiatives.
What are some essential qualities a change manager should possess?
A change manager should have strong communication skills, both verbal and written, to build trust and convey the benefits and necessities of change. They should also be adept at problem-solving, be able to forecast potential outcomes, and possess the flexibility to adapt to varying situations. Intelligence, foresight, and a deep understanding of human behaviors and motivations are also crucial qualities for success in this role.