What Is PRINCE2 and What Can I Do With This Certification?
Are you wondering if a PRINCE2 certification is right for you? Click here to find out what PRINCE2 is and what you can do with this certification.
There are over a million professionals that hold a PRINCE2 certification and that number is counting. This project management credential is recognized on an international scale. However, here are some project management certifications that are more widely used in some countries than others.
Also, in some cases, while they could be similar, they do not always hold the same amount of weight. PRINCE2, for example, is more widely recognized in the UK, and there's a specific reason for that. Aside from recognition, this right of passage into project management opens new doors for multi-industry professionals.
It provides a significant improvement in project management methodologies. It also increases global access to more career fields. Many will also see a significant increase in pay and a reduction in career limitations. 
These are only a few of the many reasons behind its popularity. If you're interested in switching careers, growing your current career, or learning something new, keep reading as we outline everything you should know about PRINCE2.
What Is Exactly Is PRINCE2?
PRINCE2 (Projects in Controlled Environments) is a process-based approach to project management. It's used to ensure the successful delivery of projects. It's also highly regarded due to its focus on business justifications and defined organisational structures.
It's also well known for its focus on product-based planning approaches and breaking projects into more manageable stages that are much easier to monitor and control. This particular method of project management is designed to be structured, scalable, and easy to customize.
A good way to think of this approach is as something that focuses on versatility without sacrificing the measurability of project outcomes and processes.
This methodology encourages accountability and adaptability. It allows for better-informed decision-making throughout the entire project process as well. As a result of this, businesses can deliver desired outcomes and manage the impacts of project changes.
A PRINCE2 certification is often seen as an equivalent to a few other certifications as well. It is often equally recognized (in some cases and locations) to a PMP (Project Management Professional), a CPD (Certified Project Director), or a CAPM (Certified Associate in Project Management).
This method of project management is more generic.
This makes it a good generalized option for those interested in the industry. It came after the original PRINCE method and is the second edition of it.
PRINCE 2 project management was developed in 1975 by the UK government.
This is the reason why it's mainly recognized in the UK. Most of the time, it's used for high-management-level projects.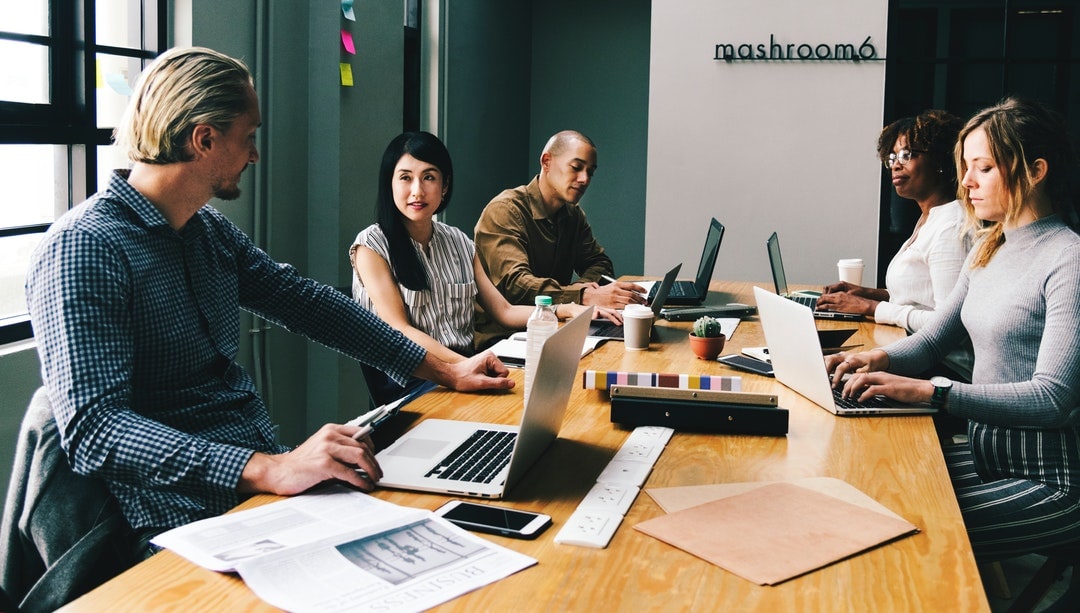 What Can You Do With PRINCE2 Certification?
A project manager with PRINCE2 certification could do virtually almost anything. This doesn't restrict professionals to a certain area of focus, as project managers are needed in every industry. A few examples of what roles you could hold with this certification could be:
Project Manager or Coordinator
Operations Manager
Product Owner or Manager
Project Analyst
Implementation Manager
PRINCE2 Consultant
PRINCE2-certified professionals will possess the skills necessary to become facilitators, trainers, and consultants. PRINCE2 certification can open up opportunities in software engineering, financial management, operations management, government projects, and even software development. Certification options like this also increase a person's credibility. 
How Would You Go About Executing This Approach?
PRINCE2 consists of four primary elements:
Processes
Tailoring
Principles
Themes
Each element refers to the different principles used for adapting to a new project environment. Overall, the PRINCE2 methodology is an iterative approach to project management, designed to ensure the successful delivery of projects.
It defines seven principles, seven processes, and seven themes that are essential for all projects to follow. The seven principles are used to ensure that all projects are evidence-based. It also helps to ensure that projects are broken down into manageable stages, structured around actual products, and tailored to each project. 
The seven processes involve:
Initiating a project
Planning
Directing
Controlling
Managing
Delivering
Closing the project
In practice, PRINCE2 ensures that the timeline and budget of a project are managed effectively. This unified and structured approach helps ensure that all parties involved understand their roles and responsibilities as well as the expected outcomes and timelines of the project.
When you implement this type of approach, you want to make sure there is an actual justification. Keep in mind that the work for the project is planned out in each stage as well.
Are There Prerequisites That Need to be Completed Before Pursuing This Certification Programme?
There are two different levels to a PRINCE2 certification.
PRINCE2 Foundation
PRINCE2 Practitioner
You could think of each as tiers. If you have no prior fundamental knowledge of project management, you would start at the foundation level.
Completion of this course would be essential for the practitioner level. This is unless you are already a product or project manager professionally. 
Before taking a PRINCE2 certification exam you have to do one main thing; successfully pass the PRINCE2 foundation or practitioner course or an equivalent PMQ (project management qualification) course.
PRINCE2 or PMP?
The type of certification you plan to get should depend on a few specific things. 
Consider where you're located and what companies you're interested in are accepting
Factor in what you need or want to learn and what you hope to gain from that
Assess your timeline
Always consider your skill level as well. While often seen as an equivalent, you often won't need as much prior experience with a PRINCE2 as you would with a PMP. The timelines will also be different for each.
Consider that the complexity involved in getting a PMP will outweigh the PRINCE2. Getting the PMP will also take much longer and will require at least 7,500 hours of experience or a 4-year degree along with experience.
The PRINCE2 only requires you to pass an initial exam. This makes it much easier to break into PM or learn more about it. Regardless of which you decide, they are both great options for career advancement.
However, if you live in the UK, Australia, or Europe, a PRINCE2 certification would make the most sense. While they are both seen as high-level certifications, they are not always recognized in the same way depending on where you live.
The PRINCE2 methodology was a product created by the UK government. It was also initially used for government projects. While it's recognised on an international level, UK residents would benefit the most from this certification over a PMP.
How to Find a PRINCE2 Certification Course
PRINCE2 certification can level up your career. It could also allow you to switch careers if you choose. Higher salaries, more opportunities, more knowledge, and more flexibility are what you gain from this type of career advancement.
Advised Skills specialises in making career climbing and transformations more possible. With simplicity, a 98.99% pass rate, and the biggest choice of classroom courses and technical skills, your PRINCE2 certification is in closer reach.
Learn more by reviewing the courses we offer.
---

 Żaneta Chmielewska - Blog Author 
A very experienced HR Manager. Associated with the automation industry and advanced AI algorithms.
She has extensive experience in managing programs and projects with excellent communication skills.
Privately, a lover of music festivals, cooking and skiing.
Frequently Asked Questions (FAQs)
What is PRINCE2 certification?
PRINCE2 is a project management certification that provides a structured approach for managing projects effectively. It stands for PRojects IN Controlled Environments and is widely recognized and used across industries globally.
What are the benefits of obtaining a PRINCE2 certification?
Obtaining a PRINCE2 certification enhances your project management skills and demonstrates your ability to manage projects effectively. It is recognized by employers globally and can lead to better career opportunities and higher salaries.
What does a PRINCE2 certification cover?
The certification covers the principles, themes, and processes of project management. It provides a framework for managing projects from start to finish and covers aspects such as project planning, risk management, and quality management.
What types of jobs can I get with a PRINCE2 certification?
A PRINCE2 certification can lead to various job opportunities, including project manager, project coordinator, project analyst, and program manager. The certification is recognized globally and is valued by employers in different industries.
What is the process for obtaining a PRINCE2 certification?
To obtain a PRINCE2 certification, you need to complete a training course and pass the certification exam. There are two levels of certification – PRINCE2 Foundation and PRINCE2 Practitioner. The Foundation level focuses on the basics of project management, while the Practitioner level covers advanced project management concepts.