What Is Project Management and What Career Path Can I Take?
Explore this guide to discover if the role of a project manager is right for you. Click here to learn more about Project Management and its opportunities.
Keyword(s): project management, manage definition, cycle definition, mgmt meaning, project development
 Did you know that the median weekly pay last year was £640?
Project management is a great industry if you want a more promising career path. It involves planning, executing, and managing projects. There's no denying that it's a critical aspect of many organisations.
This is especially true of those that seek to meet their goals as outlined in their timeframe and budget. The perfect project manager will use a wide range of skills, tools, and real-world knowledge to make their projects successful.
Keep reading to learn about project management and what the career path of this position looks like.
What Are the Responsibilities of Project Managers?
Are you looking for a manage definition?
Project managers are the professionals responsible for managing and overseeing project lifecycles. This includes the first stages and everything else up to completion. They work in sync with cross-functional teams to outline the project's scope and manage resources.
They'll also ensure that deliverables make it on time and stay within the allotted budget. As you can see, the role of a project manager is an essential one. That's why it's so vital that those seeking a project management career have an in-depth understanding of project methodologies.
Don't forget about the aspects relating to project delivery frameworks and project mgmt tools. Are you unsure of mgmt meaning? This is a shortened version of management and is often used in the industry.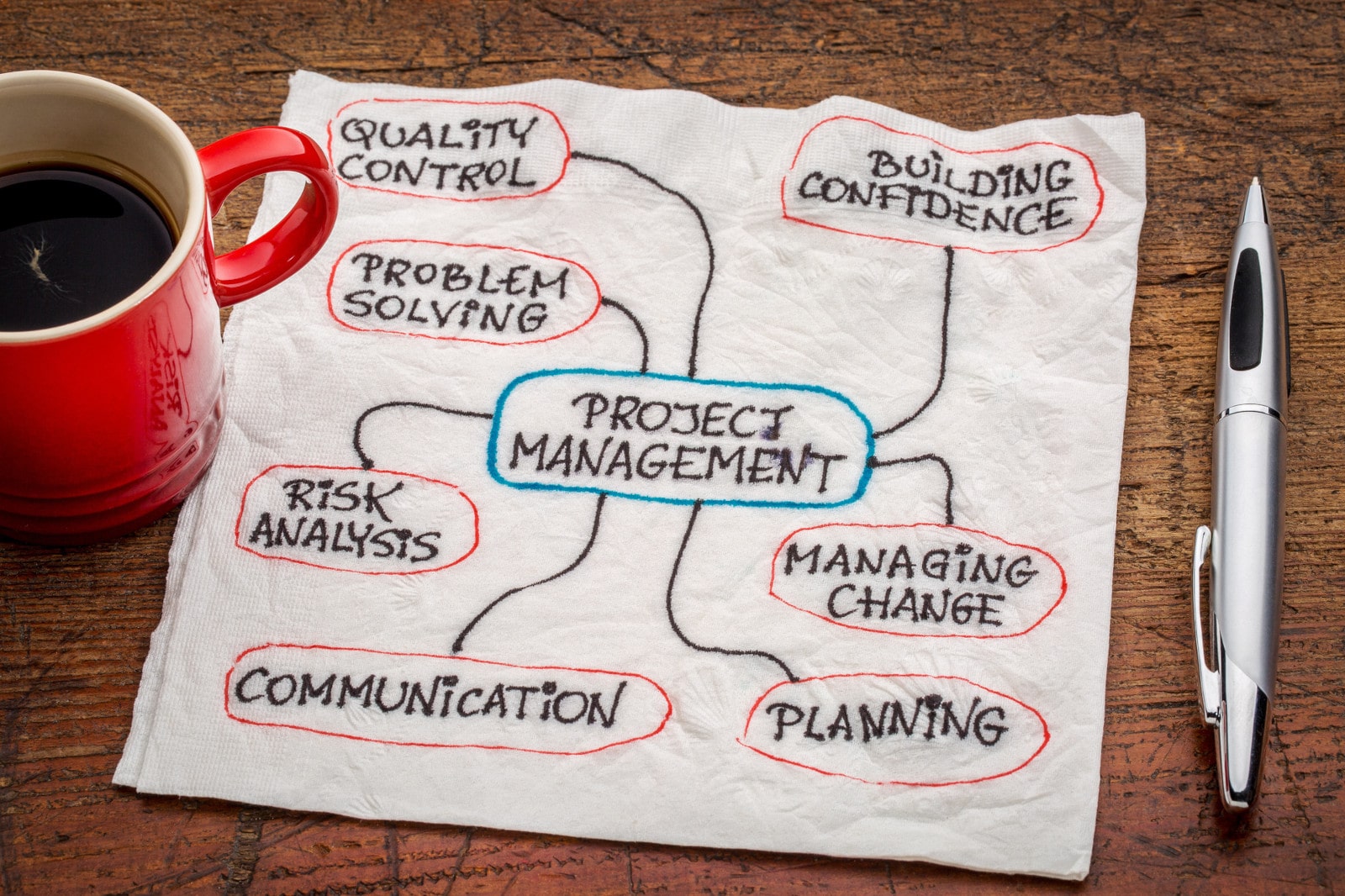 What Is a Typical Project Lifecycle Like?
The project lifecycle encompasses the process through which a project gets delivered. While it depends on the specific type of project, it has a total of five stages more often than not. These include the following:
Initiation
Planning
Execution
Monitoring/Control
Closing
The initiation stage involves defining the project's scope, objectives, and other sub-goals. It's also the perfect time to identify the resources needed to deliver the full project.
The planning stage is when you'll develop a full project plan. In it, you'll do well to outline the project's scope, timeline, budget, and resource list.
Are you wondering what the execution stage entails? This is when the actual delivery of the project occurs. You'll find yourself managing resources and tracking progress so that it stays in line with the overarching project plan.
For the monitoring and control stage, you'll not only track the project's progress but also make key adjustments if necessary. This will go a long way toward ensuring that everything stays on track.
After this, you'll have the closing stage. This results in the formal closure of the project. Before you close the book on it, you'll need to complete the receipt of the project deliverables. You'll also take the time to document any lessons or tips learned from the experience.
What Is the Career Development of a Project Manager?
You'll be glad to learn that a project manager has plenty of opportunities to rise the ranks and progress their career. Regular growth is a critical aspect of the position as a whole. Project managers can nurture their skills and knowledge by going after a variety of professional project development opportunities.
Some of these include earning certifications, attending conferences, and taking specialized courses in their particular field. Taking advantage of these opportunities is a great way for project managers to stay up to date. The last thing you'd want is to miss out on the latest project management methodologies, tools, tricks, and more.
What Are the Best Project Management Methodologies?
There are several project methodologies that project managers can use to manage their projects. The most popular ones include Waterfall, Agile, and Lean. Waterfall is a sequential project management approach. It relies on a linear process from beginning to end.
Unlike Waterfall, Agile is an iterative approach that boasts flexibility and adaptability. That way, your project requirements and solutions will evolve over time.
Are you wondering what Lean is? This is a project methodology for process improvement. It places a high emphasis on cutting waste and boosting efficiency in project delivery.
What Are the Key Project Delivery Frameworks?
Project delivery frameworks are also essential in the field of project management. The reason for this is that they provide a structured approach to delivery. One framework is known as the Scaled Agile Framework (SAFe).
This framework is designed to help organisations scale Agile practises across many teams and projects. Not only does SAFe provide a set of guidelines but it also outlines principles for vast and sophisticated project management. Aside from that, it also includes the most reliable practises for collaboration, planning, and project execution.
SAFe for Architects is a specific framework within SAFe. It gives the user guidance and highlights the best practises for architects working on large-scale projects.
SAFe for Architects emphasizes the importance of collaboration and communication between architects and other project stakeholders. That way, both parties can use tools and techniques to manage projects in sizeable, distributed systems.
Enterprise Architecture is yet another crucial aspect of project management. It refers to the task of aligning an organisation with its objectives. It does this by looking at the technology, processes, and strategies that one can use.
Enterprise architects often work with project managers. By checking in with each other, they can ensure that the projects they manage align with the organization's overarching enterprise architecture. Some of the fundamentals include relevant technology standards, governance, and cycle definition.
Are You Ready to Excel in Project Management?
Now that you've learned about project management, you can start down a rewarding career path.
Advised Skills is proud to give organisations reliable educational solutions. No matter where you're located, you can access our innovative and proven materials and tools.
Feel free to ask a question or sign up now. We're here to help.
---

 Marcin Chmielewski - Blog Author 
He has extensive IT knowledge combined with enthusiasm for digital marketing.
His extensive experience and knowledge come from many years of working for large corporations. Associated with Information Technology since the beginning of his career, he has qualifications in the fields of team management, Enterprise Architecture, IT Service Management, databases, application servers, and operating systems.
His hobbies include traveling, skiing, and hiking.
Frequently Asked Questions (FAQs)
What are some essential skills for a successful project manager?
Essential skills for a successful project manager include effective communication, leadership, time management, problem-solving, adaptability, and critical thinking. Technical skills, such as familiarity with project management tools and methodologies, are also important.
What are some popular project management methodologies?
Popular project management methodologies include the Waterfall model, Agile, Scrum, Kanban, Lean, and PRINCE2. Each methodology has its own set of principles and practices, and the choice of methodology depends on factors such as project complexity, industry, and team size.
What are the typical career paths in project management?
The typical career paths in project management include starting as a project coordinator or project analyst and progressing to roles such as project manager, senior project manager, program manager, and eventually, portfolio manager. Some professionals may also choose to specialize in specific industries or methodologies.
What certifications can help me advance my career in project management?
Some popular project management certifications include the Project Management Professional (PMP), Certified Associate in Project Management (CAPM), PRINCE2 Foundation and Practitioner, Agile Certified Practitioner (ACP), and Certified ScrumMaster (CSM). These certifications can enhance your credibility and help you stand out in the job market.
What industries can benefit from project management professionals?
Project management professionals are valuable in various industries, including information technology, construction, finance, healthcare, manufacturing, marketing, and more. The skills and methodologies employed by project managers can be applied across various domains, making project management an in-demand and versatile profession.