What Is ITIL? Your Guide to Best Practices and IT Infrastructure Library
Learn about ITIL (IT Infrastructure Library) in this guide, and get helpful insights and best practices to tap into the framework. Click for more info.
Keyword(s): ITIL v4, what is it management, ITIL v3, ITIL vs ITSM, ITIL best practices
ITIL is one of the top frameworks for better IT service management. What is IT management? IT management helps you optimise resource use according to your organisation's needs.
Implementing ITIL can help ensure your IT services are working to drive growth and further your business goals. Learn more about ITIL v4 and how to put it into practice in your organisation.
What Is ITIL?
ITIL stands for IT Infrastructure Library. It's a set of best practices for IT and digital service management. ITIL helps organisations align their IT services to the critical goals of the organisation.
Following ITIL best practices can help meet objectives such as:
Managing risk
Strengthening customer relations
Improving efficiency
Increasing communication and collaboration
Optimising the IT environment for growth and change
The Central Computer and Telecommunications Agency in the UK created ITIL in the 1980s. Axelos Limited now manages and updates ITIL. Axelos is a joint venture between the UK Cabinet Office and Capita professional services company in London.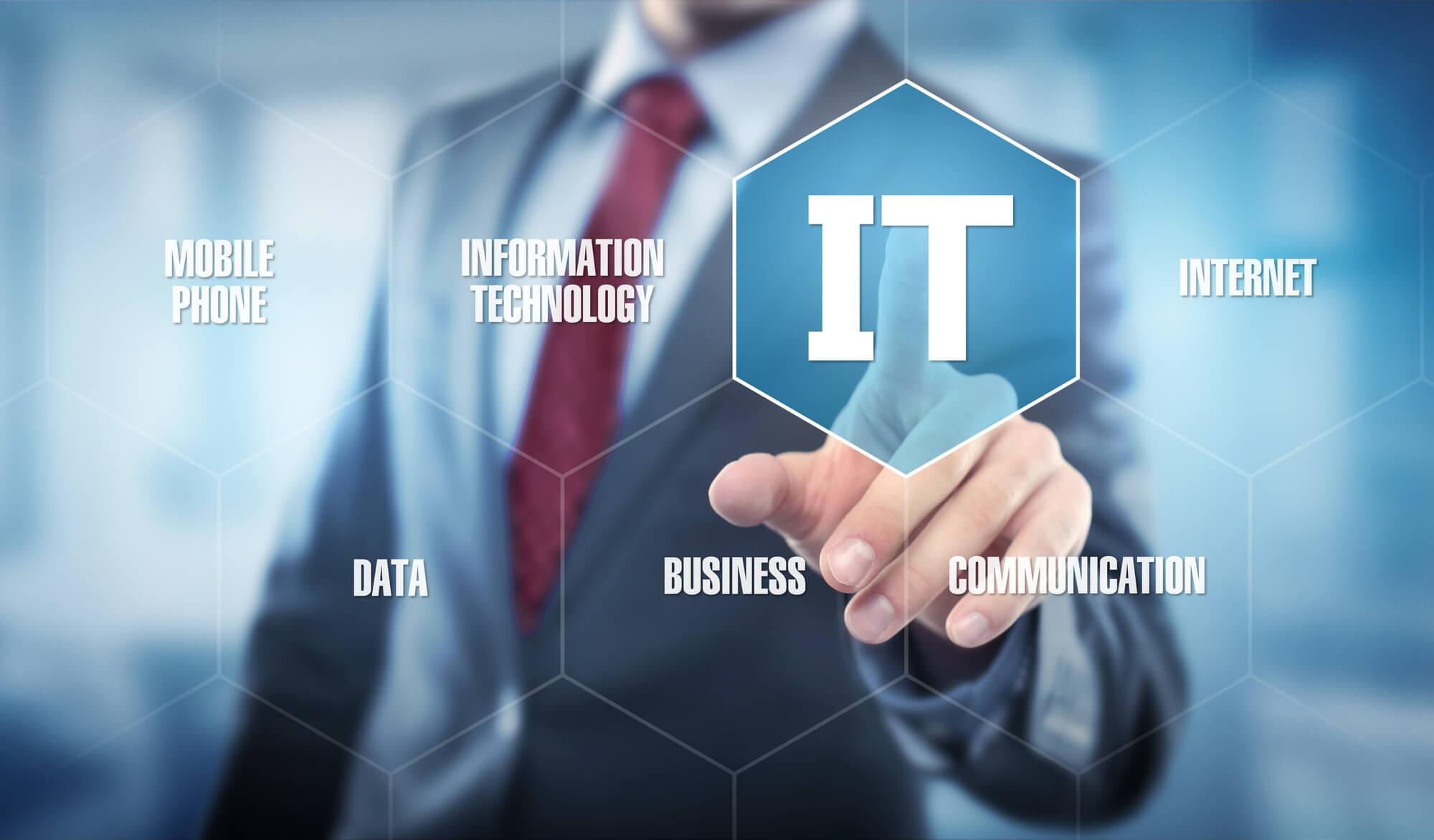 ITIL vs ITSM
You may hear the terms ITIL and ITSM used interchangeably. ITIL and ITSM are closely related, but they have several key differences.
What Is ITSM?
ITSM (IT Service Management) is a way of understanding the relationship between an IT department and the organisation that it supports. It helps you align IT processes and services to drive growth.
ITSM includes all activities related to IT services. It goes from planning and design to implementation and operation. Maintenance also falls under ITSM.
Many organisations have started or are planning to use ITSM capabilities in areas beyond IT.
How ITIL Differs from ITSM
ITIL is a framework of IT best practices for ITSM. Other frameworks include COBIT and ISO 20000. ITIL is one of the most common frameworks for organisations using ITSM.
ITIL includes each phase of the ITSM lifecycle:
Service strategy
Service design
Service transition
Service operation
Continual service improvement
Adopting ITIL helps you implement ITSM and tailor it to your organisation's specific needs.
The ITIL v4 Framework
ITIL v4 is the most current version of the framework. Axelos Limited released ITIL v4 in 2019. It represents a significant shift in the model from previous versions.
ITIL v3 emphasised IT service management throughout the service lifecycle. It described the goals of each stage and the processes that support them.
The framework in ITIL v4 is a more holistic approach to managing IT services. It's more flexible and customisable than earlier versions. It integrates with ITSM methods like Lean, Agile, and DevOps.
Dimensions and Guiding Principles of ITIL v4
ITIL v4 uses four dimensions to consider when delivering IT services. These dimensions replace the Four Ps from ITIL v3. The four dimensions are:
Organisations and people, with a particular focus on structure and governance
Information and technology to support product delivery and IT management
Partners and suppliers, including an analysis of in-house vs outsourced services
Value streams and processes
ITIL v4 moves from the traditional process-led approach to value-driven delivery. It has seven guiding principles:
Focus on value
Start where you are
Progress iteratively with feedback
Collaborate and promote visibility
Think and work holistically
Keep it simple and practical
Optimise and automate
ITIL v4 focuses on integrating IT into the overall structure of the organisation. It encourages collaboration. It also emphasises customer feedback.
Key Concepts in the Service Value System
One main difference between ITIL v4 and ITIL v3 is using a Service Value System. The Service Value System replaces the service lifecycle system in ITIL v3. It helps organisations frame their operations as:
Demand that triggers activity
Value that the activity creates 
The Service Value Chain is the model at the centre of the Service Value System. It helps organisations create value streams for specific purposes. A value stream is a journey from receiving a service request to delivering those services.
The Service Value Chain is flexible. The order of activities can shift based on the project. The Service Value Chain has six main activities:
Engage
Plan
Improve
Design and transition
Obtain or build
Deliver and support
Engaging with stakeholders helps ensure you understand their needs. You can then plan with an understanding of the current status and necessary improvements for your service or product. The Service Value Chain focuses on continuous improvement.
Design and transition help you ensure high-quality services at a competitive price. You need to obtain or build components of the services reliably. Finally, you deliver and support those services.
How to Implement ITIL
Implementing ITIL best practices has many benefits for your organisation. Proper implementation requires a clear strategy. Upper management and other key players must be invested in the transition.
Your IT team needs to pinpoint the problems they want to solve and their goals in adopting ITIL. Leadership can then identify the steps and resources necessary to reach those goals. You'll need to choose who will fill the roles and functions in the ITIL framework.
ITIL Certification
Depending on your IT and management teams' expertise in ITIL, your staff may need training.
ITIL certification has two main paths. The entry-level Foundation module is a requirement for moving on to either the Managing Professional or Strategic Leader path. You can reach the ITIL Master level by completing the Managing Professional and Strategic Leader certifications.
You can take courses from accredited training centres. You can also choose to study on your own. Many people find that the structure and support of a training course lead to better results on the certification exam.
Creating and Following an Implementation Roadmap
An implementation roadmap outlines your organisation's steps to align with the ITIL framework. A gap analysis can help you identify where you need new processes. It will also show processes that are no longer necessary or need revision.
You can develop KPIs to measure whether process improvements are working. The Continual Service Improvement process is vital to implement ITIL successfully. IT organisations can always find ways to improve.
Start Preparing for ITIL Implementation
Implementing ITIL best practices helps you drive growth. You can integrate IT into the overall structure of your organisation. This helps ensure that your processes are supporting your business goals.
The right ITIL v4 training courses will prepare your team for successful implementation. Advised Skills delivers top-notch professional training all over the world. Our participants have a 98.99% exam pass rate.
Advised Skills offers accredited ITIL courses. You can choose live online or in-person classes to fit your schedule. Our expert instructors aim to create a positive and efficient learning environment to help you succeed.
Register for an ITIL 4 training course from Advised Skills today and start preparing to transform your IT services.
---

 Marcin Chmielewski - Blog Author 
He has extensive IT knowledge combined with enthusiasm for digital marketing.
His extensive experience and knowledge come from many years of working for large corporations. Associated with Information Technology since the beginning of his career, he has qualifications in the fields of team management, Enterprise Architecture, IT Service Management, databases, application servers, and operating systems.
His hobbies include traveling, skiing, and hiking.
Frequently Asked Questions (FAQs)
How can ITIL benefit my organization?
Implementing ITIL best practices can lead to numerous benefits for your organization, including improved service delivery, increased efficiency, reduced costs, enhanced customer satisfaction, and better risk management. By adopting ITIL, you can ensure that your IT services are consistently delivered in a timely, cost-effective, and customer-centric manner.
What are the core components of the ITIL framework?
The ITIL framework consists of five core components, known as the ITIL Service Lifecycle: Service Strategy, Service Design, Service Transition, Service Operation, and Continual Service Improvement. Each component contains specific processes, functions, and guidelines that help organizations manage their IT services effectively.
Are there any certifications available for ITIL?
Yes, there are several ITIL certifications available for individuals and organizations, ranging from ITIL Foundation to ITIL Master. These certifications validate your understanding of ITIL concepts, principles, and best practices, as well as your ability to apply them in real-world situations.
How can I start implementing ITIL in my organization?
To begin implementing ITIL in your organization, you should first familiarize yourself with the ITIL framework and its core components. You may also consider enrolling in ITIL training courses and obtaining certifications to gain a deeper understanding of the framework. Next, assess your organization's current IT service management practices, identify areas for improvement, and develop an ITIL implementation plan that aligns with your organization's objectives.
Can ITIL be integrated with other frameworks and methodologies?
Yes, ITIL is designed to be flexible and can be integrated with other IT management frameworks and methodologies, such as Agile, DevOps, and Lean. Combining ITIL with these approaches can help organizations achieve even greater efficiency, agility, and responsiveness in their IT service management processes.