The Gateway to IT Service Management Excellence
ITSM relies on ITIL for guidance. ITIL has been a reliable and strong source of advice for many years. It has helped countless organizations to provide high-quality, cost-effective services, perfectly aligned with their strategic objectives.
Keyword(s): ITIL, ITSM, ITIL Foundation Course, IT service management
In the digital age, IT services are essential for businesses to thrive. To keep up with the times, ITIL has been updated to ITIL 4. It offers new ideas and practical advice. However, to truly comprehend and harness the power of ITIL, starting with an ITIL Foundation Course is vital.
What Makes ITIL So Essential?
It is important to understand why ITIL is a vital resource in today's IT environment. Before we explore the details of the ITIL Foundation Course, let us understand this first. ITIL is globally recognized for its ITSM best practices. It is designed to help businesses align their IT services with their key operations and strategic vision.
Organizations can improve their IT services by incorporating a service management framework into their strategies. This helps to ensure that services are managed and delivered to high standards consistently. This approach not only elevates customer satisfaction but also increases operational efficiency.
ITIL encourages a culture of constant improvement and flexibility. This helps businesses to stay ahead in a quickly changing IT environment.
Setting the Cornerstone: The ITIL Foundation Course
The ITIL Foundation Course serves as the bedrock of your ITIL journey. It is essential to first acquire a thorough understanding of IT Service Management (ITSM) principles, terminologies, and processes. This is true for both individuals and organizations.
This course provides participants with a thorough understanding of the ITIL 4 framework and ITSM principles. This lays a strong foundation for further ITIL education and certifications.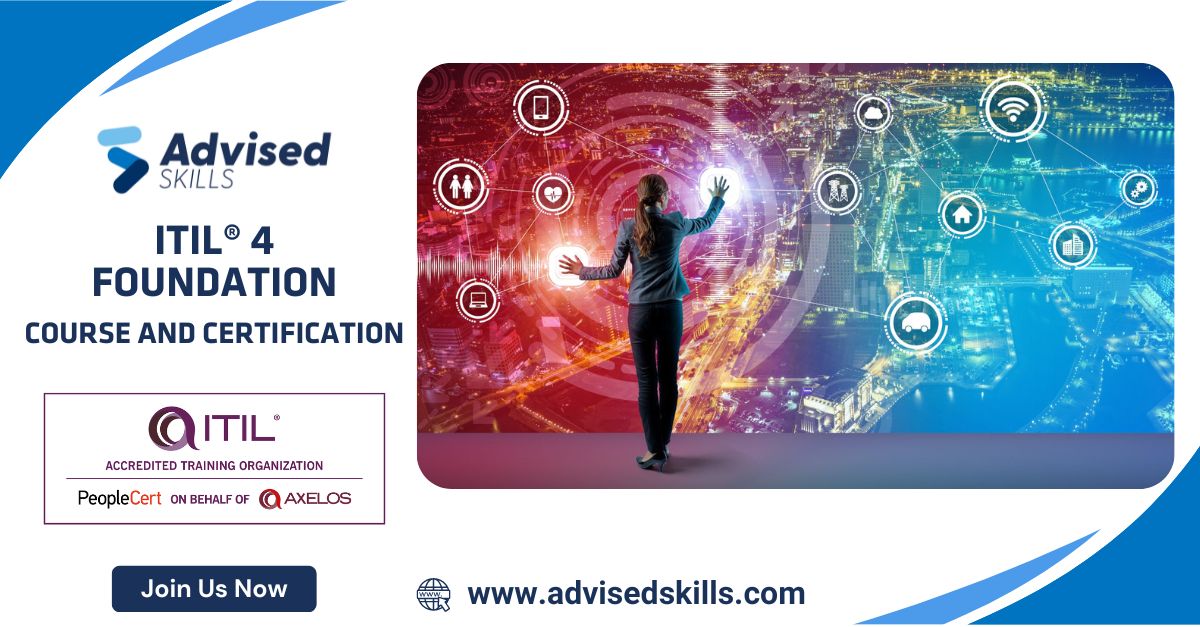 What Knowledge Can You Gain?
The ITIL Foundation Course is carefully planned to help participants understand and use the basic ideas of ITSM. These include the four aspects of service management, the ITIL service value system, and the service value chain.
As you progress through the course, you'll develop an in-depth understanding of how to create, deliver, and continually improve IT services within your organization. This process will equip you with the necessary skills to drive efficiency, effectiveness, and achieve positive business outcomes.
Who Should Embark on This Journey?
The ITIL Foundation Course is beneficial for many different people. IT professionals can refine their skills, while business leaders can optimize their IT services.
It is also useful for newcomers looking to pursue a career in ITSM. This course has no prior ITIL knowledge requirement. This makes it an ideal starting point for anyone wanting to explore ITSM.
Choosing Advised Skills: A Step Towards Excellence
Choosing Advised Skills for your ITSM journey means selecting an experienced, respected provider of professional training. Our commitment is to offer a comprehensive and engaging learning experience that meets your individual needs. Our certified trainers bring real-world experience to the table, providing invaluable insights and practical knowledge.
Ready to take the plunge? Take your first step in IT Service Management by registering for the ITIL Foundation Course at Advised Skills. Don't wait - register today!
Empirical Evidence of Value: ITIL in Numbers
Investing in ITIL education isn't just about adding another certification to your portfolio. It's about fostering a culture of continuous improvement, unlocking better career opportunities, and driving your organization to new heights of success.
The AXELOS survey found that 70% of organizations had either already started with enterprise service management or planned to do so.
A recent survey showed that 53% of organizations using ITIL saw improved service delivery. Additionally, 41% reported cost savings. Furthermore, an overwhelming 85% of IT professionals who have completed ITIL training reported enhanced capabilities in managing and implementing IT services.
Moreover, it's noteworthy that organizations adopting ITIL practices often report an increase in customer satisfaction. The reason? ITIL assists organizations in connecting their IT services to customer demands. This enables them to deliver services that meet or even surpass customer expectations.
Embarking on the ITIL Foundation Course isn't just about acquiring a new skill set. It is a strategic tool that can lead to better career prospects, operational improvements, and business growth.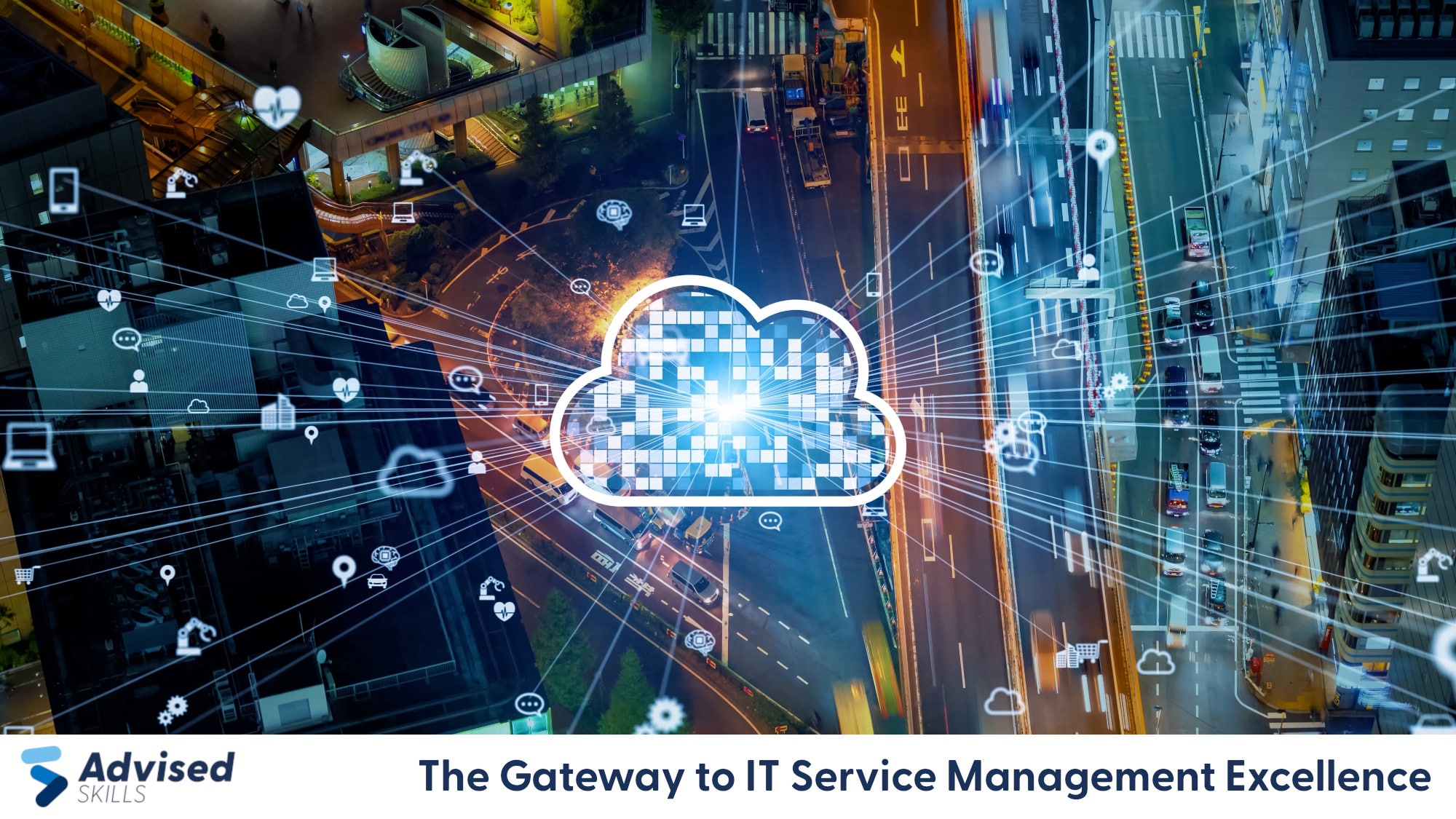 Harnessing the Power of ITIL
Equipped with the knowledge from the ITIL Foundation Course, individuals can become valuable assets to their organizations. They can ensure IT services are optimized, efficient, and effectively aligned with the business's objectives.
This strategic alignment of IT services can drive growth by improving service delivery and reducing costs, leading to more profitable operations.
Organizations also stand to benefit from improved risk management. By applying principles, they can better predict, manage, and mitigate IT-related risks, ensuring service continuity and reliability.
On the individual level, the ITIL certification significantly enhances career prospects. ITIL certified professionals are highly sought after in various roles like IT consultants, project managers, IT service managers, and more.
Conclusion
In summary, the ITIL Foundation Course is a strategic investment for both individuals and organizations. Advised Skills offers comprehensive training. With this training, you can actively navigate and shape the fast-paced world of IT Service Management. Take advantage of this opportunity.
Are you ready to start your career and business growth with IT Service Management? Register for the ITIL Foundation Course at Advised Skills today. Start your journey towards success! Your journey to mastering ITIL starts now.
Choose to empower yourself with ITIL, and you choose a future of endless possibilities.
---

 Marcin Chmielewski - Blog Author 
He has extensive IT knowledge combined with enthusiasm for digital marketing.
His extensive experience and knowledge come from many years of working for large corporations. Associated with Information Technology since the beginning of his career, he has qualifications in the fields of team management, Enterprise Architecture, IT Service Management, databases, application servers, and operating systems.
His hobbies include traveling, skiing, and hiking.
Frequently Asked Questions
What is the ITIL Foundation Course?
The ITIL Foundation Course is the first step to ITIL certification. It covers the essential elements, concepts, and terms of the ITIL Service Lifecycle.
Who should take the ITIL Foundation Course?
This course is for IT professionals, business leaders, and anyone interested in IT Service Management. Understand the fundamentals of this field and gain the skills to enter the IT Service Management sector.
What role does ITIL play in today's IT environment?
ITIL provides a structured and flexible approach to managing IT services. This helps to improve service delivery, reduce costs, increase customer satisfaction and align IT services with business goals.
What career opportunities can an ITIL certification bring?
A ITIL certification offers many career opportunities. These roles include IT Manager, IT Consultant, IT Auditor, and IT Service Architect. It is often linked to better career growth and increased salary prospects.
How can the ITIL Foundation Course benefit an organization?
The ITIL Foundation Course offers many benefits to organizations. It provides an understanding of best practices in IT service management. This can lead to improved service delivery, cost savings, customer satisfaction, and a competitive edge.
Why choose Advised Skills for my ITIL Foundation Course?
Advised Skills offers a comprehensive course curriculum taught by certified professionals, a supportive learning environment, and real-world insights. These elements contribute to a high-quality learning experience.