The Rising Demand for In-Person Training
In-person learning is becoming popular again, and Advised Skills is at the forefront of this trend.
Keyword(s): advised skills, in-person training, certifications, training courses
Introduction
With technology and online platforms for virtual learning, people thought in-person training might become less popular. Surprisingly, people have noticeably shown a resurgence in their preference for traditional, face-to-face educational sessions. This is not simply returning to old ways for nostalgia. It is about recognizing the significance of face-to-face interactions in learning.
People are seeking tangible connections, immediate feedback, and an immersive environment that often online platforms cannot fully replicate. Advised Skills is adapting to the changing preferences and is ready to meet the growing needs of people and organizations.
Certifications and Accolades of Advised Skills
Central to Advised Skills' unwavering dedication to excellence is our impressive portfolio of collaborations and certifications. Our affiliations aren't just badges of honor; they are testament to our commitment to providing the best in the industry.
We are recognized as a Silver Partner of Scaled Agile, Inc. (1), a Gold member of The Open Group® (2) and authorized training partner of PMI (3).
Furthermore, we are a registered partner of the DevOps Institute (4), accredited training organization of APMG International (5) and accredited training organization of PeopleCert (6). These recognitions demonstrate our credibility and high-quality offerings.
For those who engage with our courses, these partnerships bring more than just brand recognition. They offer assurance that the training material, teaching methods, and insights they receive are in sync with the highest global benchmarks. Moreover, after navigating through our comprehensive courses, participants don't just walk away with newfound knowledge; they attain powerful certifications.
These certifications aren't mere tokens but carry immense value in the competitive job market, acting as catalysts that can propel individuals to new heights in their respective careers. With every certificate earned, participants showcase their prowess, expertise, and commitment to staying abreast of the latest in their field.

Experience and Expertise of Our Trainers
Advised Skills' distinctive edge in the training landscape is undeniably our exceptional cadre of trainers. They are not just teachers, but also experts who have experience in their specific fields.
They have gained valuable practical knowledge from years of fully involving themselves in their fields, going beyond academic achievements. These trainers, who were once leaders in their fields, have overcome many challenges and adapted to changing professional environments.
Now, armed with knowledge and experience, they're not just teaching; they're guiding, mentoring, and sharing their wisdom. Each session provides a unique opportunity to learn both theory and practice, preparing participants for real-life situations.
Flexibility and Customized Training Solutions
In the ever-evolving landscape of corporate learning, Advised Skills recognizes that a one-size-fits-all approach simply doesn't suffice. Different businesses have distinct needs, stemming from their industry, culture, goals, and challenges.
To address this, Advised Skills presents an unparalleled degree of flexibility in its training programs. Rather than mandating a fixed venue or format, we empower companies to determine the setting that best aligns with their objectives. Whether it's hosting a closed training session in the familiar confines of their own offices or selecting an off-site location for a retreat-style learning experience, the choice is entirely in the hands of the organization.
By allowing customization, we make sure that each training module connects with participants, leading to better understanding and use. Our aim is to make learning a meaningful journey, customized to each organization's specific needs, promoting growth, adaptability, and innovation.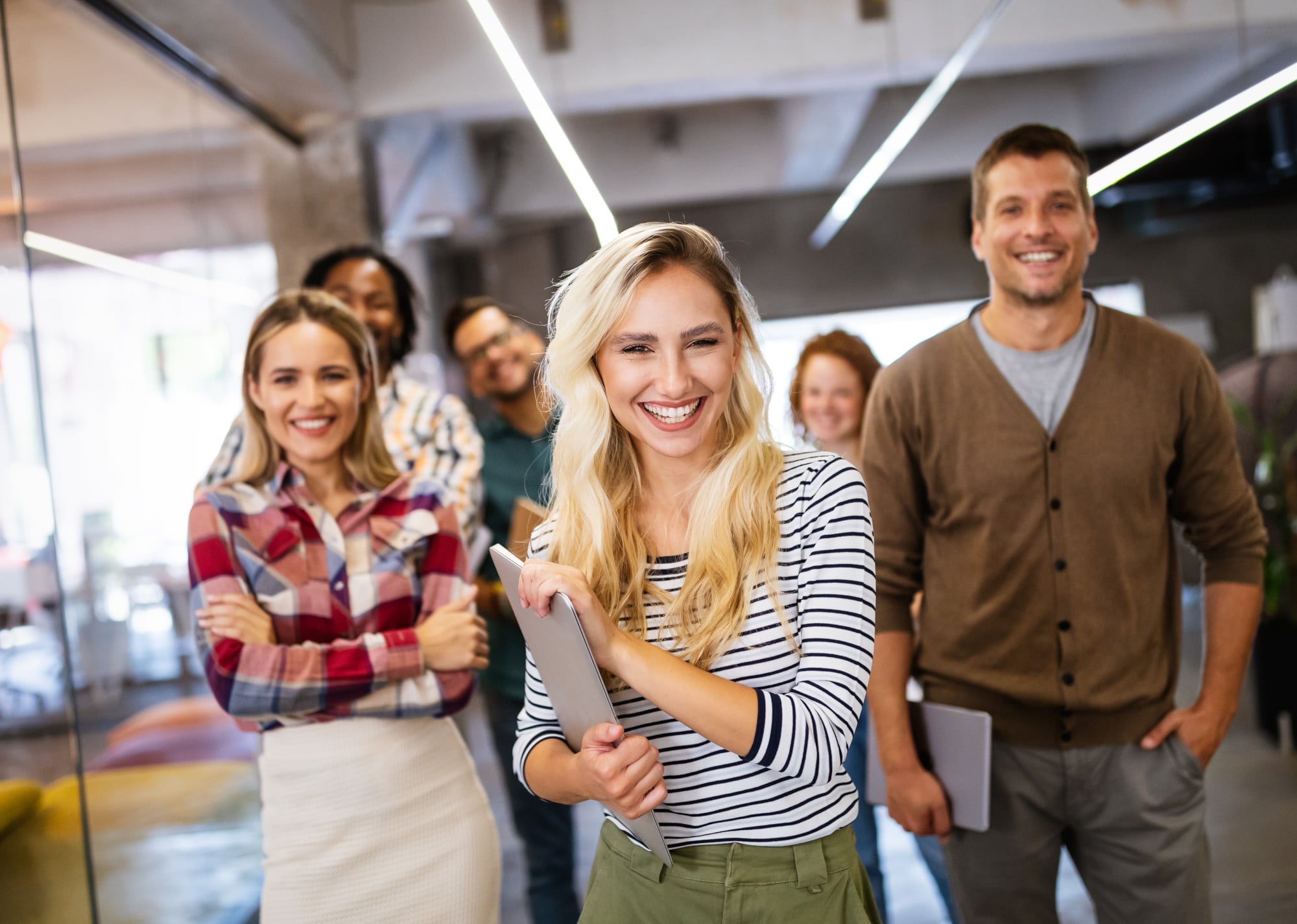 A Broad Spectrum of Training Courses
We offer an extensive array of courses across various domains:
...and a plethora of others to explore!
Conclusion
The resurgence in demand for in-person training transcends mere nostalgia or a passing phase in educational methodologies. Instead, it underscores a deep-seated appreciation for the intangible nuances that only face-to-face interactions can offer: the spontaneous exchange of ideas, the palpable energy in a room, the ability to witness and engage with real-time reactions, and the invaluable chance for instant clarification.
These elements together forge a learning experience that's dynamic, engaging, and profoundly personal.
Traditional training provides hands-on experiences that go beyond passive listening and observing. Participants are able to actively engage and reinforce their understanding through these unique experiences. Advised Skills, recognizing this profound impact, is unwavering in its dedication to facilitate such enriching experiences.
We have curated a diverse array of training programs, each designed to harness the potency of in-person instruction. So, as we continue our mission to redefine educational paradigms worldwide, we cordially extend an invitation to you. Explore our comprehensive suite of offerings and join us in a journey of discovery, growth, and transformation.
Check full offer of our accredited training courses.
External resources:
1. Scaled Agile Inc. https://scaledagile.com/partner-finder/partners/0010W00002ClSejQAF/
2. The Open Group https://reports.opengroup.org/all.shtml
3. Project Management Institute (PMI) https://www.pmi.org/learning/training-development/authorized-training-partners/find#q=%22advised%20skills%22&sort=%40atpstartdate%20ascending
4. DevOps Institute https://www.devopsinstitute.com/partner/advised-skills-limited/
5. APMG International https://apmg-international.com/ato/advised-skills-limited
6. PeopleCert https://www.peoplecert.org/ways-to-get-certified/ato/advised-skills-ltd-703229
---

Advised Skills Research Team - Blog Author 
The Advised Skills Research Team is a professional group dedicated to investigating and publishing information on the latest trends in technology and training.
This team delves into emerging advancements to provide valuable insights, empowering individuals and organizations to stay ahead.
Their work significantly contributes to the ever-evolving landscape of technological education and workforce development.

Frequently Asked Questions (FAQs): Advised Skills' In-Person Training Programs
Why does Advised Skills emphasize in-person training when online methods are so prevalent?
While online learning has its merits, we've noticed a rising trend in the demand for traditional, face-to-face training. Such sessions offer tangible connections, immediate feedback, and an immersive environment, aspects that online platforms often struggle to replicate. Our emphasis is on catering to this growing preference and providing the most effective learning experiences.
What certifications and partnerships does Advised Skills hold?
Advised Skills has important partnerships and accreditations. They are a Silver Partner of Scaled Agile, Inc. They are also a Gold member of The Open Group®. Additionally, they are a PMI Authorized Training Partner and a DevOps Institute Registered Partner. They are also an APMG International Accredited Training Organisation and a PeopleCert Accredited Training Organisation.
How experienced are the trainers at Advised Skills?
Our trainers aren't just academically accomplished; they bring practical real-world experience to the table. They are seasoned professionals who have navigated challenges in their respective fields and are eager to share their insights, strategies, and techniques with participants.
Can a company customize its training session location with Advised Skills?
Absolutely! Advised Skills offers flexible training solutions, allowing companies to conduct sessions at their own premises or any location specified by them, ensuring relevance and direct alignment with the organization's needs.
What are some of the courses offered by Advised Skills?
We offer a wide array of courses spanning IT Service Management, Project Management, Business Skills, Scaled Agile, Business Analysis, and Cyber Security, among others. We encourage you to visit our website for detailed information on each course.
How can I get more information about specific training programs or book a session with Advised Skills?
We invite you to browse our extensive offerings on our website. There, you'll find detailed descriptions of each course, and you can also reach out to our dedicated team for any specific inquiries or to schedule a training session.