Agile Business Analyst (AgileBA) - Requirements and Benefits
Explore the dynamic world of an Agile Business Analyst (AgileBA) and unravel the unique blend of skills, thinking approaches, and techniques they bring to the agile project environment. Discover the requirements to become an AgileBA and the myriad of benefits that accompany this pivotal role.
Keyword(s): agile business analyst, agile teams
Introduction:
The Agile Business Analyst (AgileBA) is important for connecting business needs and solutions in the changing business world. AgileBAs create good solutions, lead change (1), and improve efficiency while staying true to agile values and principles. They make sure to consider business, customer, and solution perspectives, combining traditional business analysis skills with an agile mindset.
Requirements:
To become a proficient AgileBA, one needs a unique set of skills and knowledge. They must possess a deep understanding of agile principles, practices, and methodologies. Familiarity with frameworks like Scrum, Kanban, or SAFe is essential.
AgileBAs need good analysis, problem-solving, and communication skills to express business needs well and work with stakeholders and agile teams. A foundation in business processes, models, and strategies is also crucial.
Benefits:
Being an Agile Business Analyst (AgileBA) has many benefits for individuals, teams, and organizations. Here, we delve deeper into these advantages, showcasing how AgileBAs are integral in promoting productivity, innovation, and stakeholder satisfaction.
Enhanced Customer Satisfaction:
One of the primary benefits lies in the AgileBA's role in elevating customer satisfaction. By focusing on customer needs and expectations, AgileBAs ensure that the development process is customer-centric.
They assist in transforming customer feedback into valuable information. This ensures that we tailor the product or service to meet the specific needs of the customers. As a result, it enhances the overall customer experience and fosters loyalty.
Improved Communication:
AgileBAs serve as communication bridges between various stakeholders, including developers, customers, and management. They ensure that all perspectives are heard and valued by fostering an environment of open communication. This openness promotes clarity, minimizes misunderstandings, and ensures that we align the developed solutions with the intended objectives.
Flexibility and Adaptability:
In the world of Agile, change is inevitable and often rapid. AgileBAs bring a level of flexibility that enables teams to adapt to changes efficiently.
The team's ability to handle and prioritize changes helps them stay on track. They are able to deliver projects on time and within budget. Additionally, they are able to maintain quality.
Risk Mitigation:
AgileBAs play a crucial role in identifying and managing risks. Their analytical skills and ability to foresee potential challenges allow for the implementation of proactive measures (2). AgileBAs help with iterative development, finding risks early and acting to reduce their impact on the project.
Enhanced Collaboration and Team Synergy:
AgileBAs promote a culture of collaboration, engaging all stakeholders in the development process. Their leadership fosters a sense of unity and shared purpose among team members. This improved teamwork increases productivity, creativity, and innovation, resulting in effective and innovative solutions.
Value Delivery:
AgileBAs ensure that projects are prioritized according to their contribution to business objectives by focusing on delivering maximum value. Their ability to balance various perspectives ensures that the delivered solutions offer optimal value to the customers, business, and other stakeholders.
Continuous Improvement:
AgileBAs are at the forefront of promoting a culture of continuous improvement. They gather insights from each project phase and facilitate the refinement of processes, tools, and techniques. This commitment to learning and improvement ensures that teams are always evolving, becoming more efficient, and delivering higher quality outcomes.
The AgileBA is important for making agile projects work well by being flexible, efficient, and effective. Their diverse abilities ensure that projects are completed and fulfill the requirements of both the business and customers. Additionally, these abilities contribute to the innovation and value of the projects.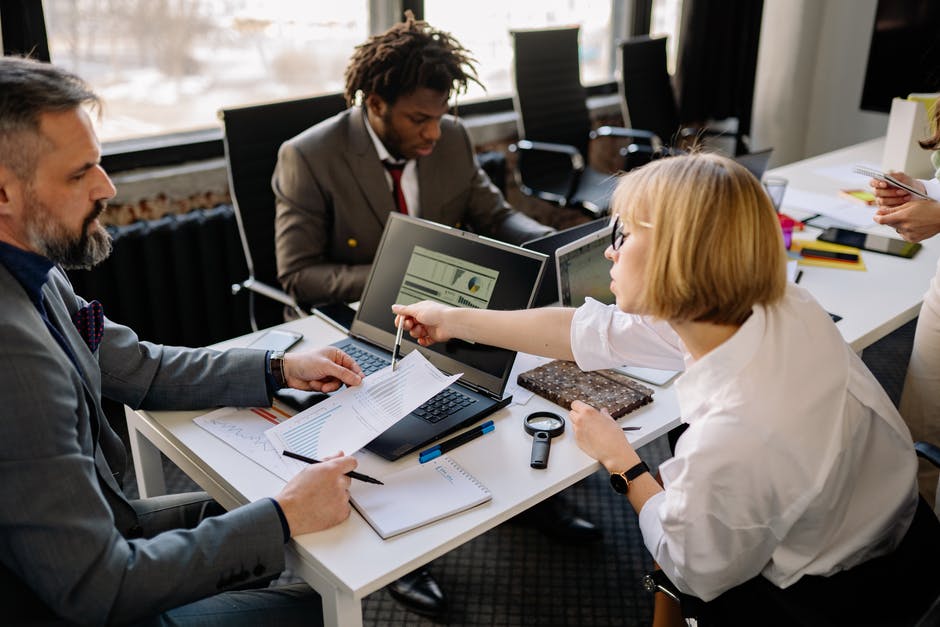 Best Practices:
Following best practices is crucial for an Agile Business Analyst (AgileBA) to succeed, improving efficiency, effectiveness, and value in agile projects. These practices underscore the integration of agile principles with business analysis expertise to navigate the complexities of dynamic business environments. Here, we explore these practices in-depth.
Embrace Agile Mindset:
An AgileBA should fully embrace the agile mindset, characterized by adaptability, customer-centricity, and a focus on delivering value. Being open to change, flexible, and innovative, ensuring that the team's culture and operations embrace agile principles.
Collaborative Engagement:
Fostering collaboration among stakeholders, including customers, team members, and management, is essential. AgileBAs should create an environment where team members freely share ideas and value feedback. Utilizing tools and techniques that enhance collaboration ensures that diverse perspectives contribute to the solution's development.
Visual Communication:
Employing visual communication tools like diagrams, flowcharts, and storyboards can enhance understanding and engagement. Visual aids make communication clearer and help people understand complex ideas. This benefits everyone involved in a project, as it ensures that they know the goals and needs of the project.
Prioritization Skills:
AgileBAs should master the art of prioritization, ensuring that the team focuses on tasks that offer maximum value. Using MoSCoW (3) (Must, Should, Could, Won't) helps categorize and prioritize requirements effectively.
Continuous Feedback:
Implementing a continuous feedback loop is vital. AgileBAs should ensure that they seek, analyze, and integrate feedback at every phase of the project. This practice promotes adaptability and ensures that the project aligns with the evolving needs of the business and customers.
Analytical Thinking:
An AgileBA must employ analytical thinking to dissect complex business problems, evaluate potential solutions, and assess impacts. Their ability to analyze data, trends, and feedback is crucial in making informed decisions that enhance the project's effectiveness.
Focus on Value Delivery:
You should align every task and activity with delivering value. Agile Business Analysts should regularly evaluate and improve the project's goals, methods, and results to provide maximum value to stakeholders.
Enhance Stakeholder Engagement:
AgileBAs need to build strong relationships with stakeholders, enhancing their engagement in the project. We use methods to help people understand and participate, making sure their interests are taken into account.
Adopt a Learning Mindset:
The dynamic nature of agile environments necessitates continuous learning. AgileBAs should commit to personal and professional development, actively seeking opportunities to enhance their skills, knowledge, and expertise. The team should cultivate this learning mindset, promoting innovation and improvement.
To summarize, an AgileBA should anchor their best practices in agility, collaboration, communication, and continuous improvement. AgileBAs enhance their skills in managing complex agile projects by implementing these practices. They ensure that value, efficiency, and innovation are given priority in every project.
How to Prepare:
Preparation for becoming an AgileBA involves gaining a comprehensive understanding of agile principles and practices. Practical experience is invaluable. Consider taking specialized training courses, like the AgileBA® Foundation course, to acquire essential knowledge and skills. Joining professional networks and communities can also offer insights, support, and opportunities for learning and growth.
Conclusion:
The Agile Business Analyst is pivotal in today's agile project environments, blending traditional business analysis skills with an agile mindset. They are experts who analyze, plan, and design systems to meet business goals and customer needs with creativity and effectiveness.
Embark on a journey to become an indispensable Agile Business Analyst. Sign up for the AgileBA® Foundation course at Advised Skills and enter a world where agility, efficiency, and innovation come together. Gain the skills to navigate the ever-changing field of agile business analysis.
External esources:
1. BetterUp https://www.betterup.com/blog/leading-change
2. Collins https://www.collinsdictionary.com/dictionary/english/proactive-measure
3. Wikipedia https://en.wikipedia.org/wiki/MoSCoW_method
---

Advised Skills Research Team - Blog Author 
The Advised Skills Research Team is a professional group dedicated to investigating and publishing information on the latest trends in technology and training.
This team delves into emerging advancements to provide valuable insights, empowering individuals and organizations to stay ahead.
Their work significantly contributes to the ever-evolving landscape of technological education and workforce development.

Frequently Asked Questions (FAQs): Agile Business Analyst (AgileBA)
What skills are required to become an Agile Business Analyst?
Agile Business Analysts need a mix of traditional business analysis skills and agile expertise. They should understand agile principles, practices, and methodologies and be familiar with frameworks like Scrum, Kanban, or SAFe. Strong analytical, problem-solving, and communication skills are essential, along with a foundation in business processes, models, and strategies to effectively articulate and address business needs.
How does an AgileBA enhance customer satisfaction?
AgileBAs focus on customer needs and expectations, ensuring a customer-centric development process. By translating customer feedback into actionable insights and facilitating the implementation of changes based on this feedback, AgileBAs contribute to tailoring products or services to meet customer needs, leading to enhanced experiences and increased loyalty.
What are some best practices for AgileBAs to maximize their effectiveness in agile projects?
AgileBAs should embrace an agile mindset, foster collaboration, utilize visual communication tools, prioritize tasks based on value, and implement continuous feedback loops. Analytical thinking, focusing on delivering value, enhancing stakeholder engagement, and adopting a learning mindset are also crucial practices to enhance their role's effectiveness and efficiency.
How can I prepare to become an Agile Business Analyst?
Preparing to become an AgileBA involves acquiring a comprehensive understanding of agile principles and practices, gaining practical experience, and considering specialized training courses like the AgileBA® Foundation course to build essential knowledge and skills. Joining professional networks and communities for insights, support, and growth opportunities is also a beneficial step toward this career.
Upcoming courses: