Handle the Speed of IT – High Velocity Agility in Today's World
It takes more than general knowledge to stay on top of the dynamic nature of the world's current IT landscape. At Advised Skills, we pride ourselves on comprehensive and detailed courses that transcend the expected and provide actionable results. The ITIL 4 Specialist: High Velocity IT (HVIT) module expands on existing knowledge to streamline essential capabilities.
Keyword(s): itil, high velocity it
As the training progresses, you gain a distinct understanding of how digital organizations can identify opportunities, invest wisely, and transform them into business expansion and success. The high velocity IT world needs skilled, agile thinkers who embrace an entrepreneurial mindset balanced with in-depth knowledge.
ITIL 4 already provides an upgraded framework for delivering quality services in a continuous manner while maintaining a focus on cost, value, and minimal risk. The specialist program for HVIT takes things further. That is what the Advised Skills program provides for you.
Understanding High Velocity IT in the Modern Tech Landscape
A short time to market and agility matter for even small companies with limited product development projects. Today's technological sector demands swift decision-making and changes as opportunities or issues arise. High velocity IT acknowledges that traditional methods frequently fall short of meeting current digital demands.
Several specific points define high-velocity tech business. It involves speed and specific direction toward a desired goal. It does not compromise utility and customer or end-user satisfaction. It often includes greater risk and higher costs than steadier investment models.
Organizations must adopt practices that allow for quick focus shifts in alignment with the market. ITIL 4 specialization training with these needs in mind prepare individuals like you for survival in the current landscape. In fact, it allows you to thrive and guide businesses to competitive success at the same time.
The Need for Agility: Adapting to Rapid Tech Changes
Technology advances in two distinct ways. First, development follows a relentless march toward better, faster, and more efficient options. Second, it surges forward like rocket ships blasting off to new opportunities. Organizations must keep up with the first and stay eternally ready to take advantage of the second.
Besides the inherent speed of the IT sector at large, organizations that embrace high velocity as a modus operandi need people with the skills to support actions. Agility involves the capability to make decisions and act as required by a specific event, development, or setback. While progress may not always accelerate, performance does.
Exploring ITIL 4 Specialization in High Velocity IT
The ITIL 4 Specialization for high-velocity environments adds another layer of skill over those who have successfully completed the ITIL 4 Foundation or Managing Professional Transition certifications. IT managers, system administrators, product owners, service desk teams, consultants, and other professionals acquire theoretical and practical benefits that can help lead their company to a more competitive spot in a specific industry.
Certification not only demonstrates your ability to tackle more advanced IT options. It also contributes to a more robust resume and can increase employment or consultancy opportunities. The multi-faceted goal involves the development of agile, lean, and sustainable operational practices that drive transformation and success for everyone involved.
Global Challenges of the Fast-Paced Tech World Today
With the digital world gone international, agility and forward-thinking takes on a new dimension and collection of potential challenges. High Velocity IT development within an organization works to reduce or eliminate these whenever possible. Things as basic as time zone differences and as complex as cultural mores affect digital organizations' ability to compete and stay on top of the latest opportunities. Cybersecurity also remains a considerable and ever-evolving risk.
The industry itself moves quickly. Consumer expectations move at the same pace. Any IT-related product or service faces additional challenges if they focus on a global audience. Some of this comes from reliance on interconnected systems.
Scarcity of available talent is an issue in some sectors. All these minute yet important factors require skilled and knowledgeable navigation. This is where ITIL 4 High Velocity IT training and certification comes through in a big way.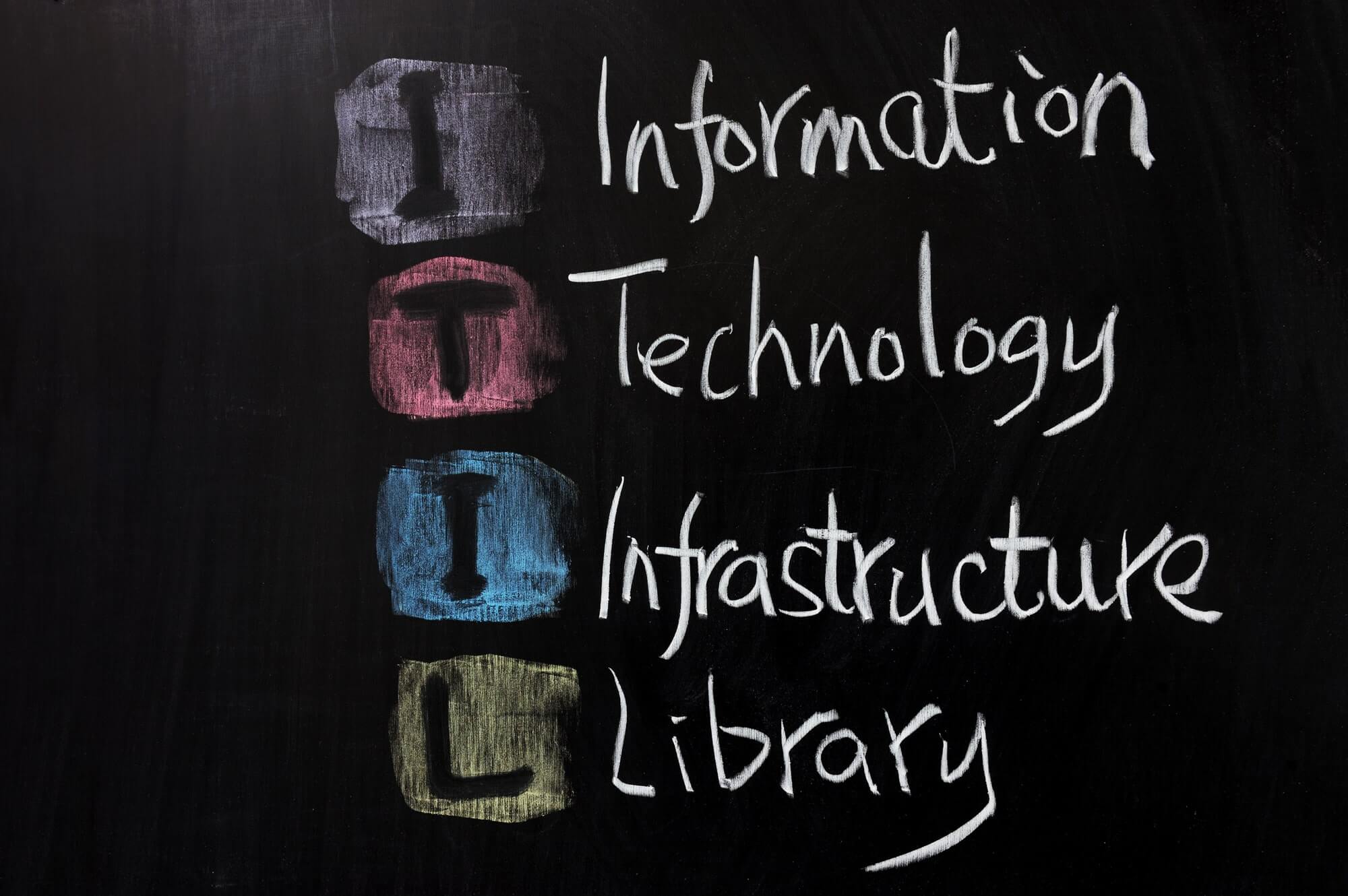 Core Components of Training and Certification
Advised Skills offers a two-day, intensive training course and preparation for the certification exam in ITIL 4 Specialist training in High Velocity IT. Taught by our top-talent instructors, it includes everything necessary to achieve accreditation and understanding. Our course is designed for those with existing knowledge and understanding of ITIL 4 and real-world operations in the agile IT world.
Through multimedia presentations, practical workshops, group participation, and practice tests, you will gain skills and understanding necessary to pass the test and boost organizational success for your employer, your own projects, or as a consultant.
Maximize the Competitive Edge and Enhance Business Agility
While accredited certification helps individuals like you get better positions and potentially higher salaries or better contract terms, the primary benefits focus on organizational growth and competitiveness.
High-velocity IT has higher demands and requires more strategic maneuvering. Although this approach may not affect every aspect of an organization's function, it aligns closely with development and investment strategies.
Identify valuable opportunities and take strategic risks. Develop products more quickly, have faster iterations, and deliver ahead of schedule.
Imbue every project with resilience using agile frameworks.
Co-create value for the company and consumers. Comply with all necessary and beneficial requirements.
The specific characteristics within an organization depend on many factors. With the ITIL 4 training focused on HVIT, you are not only capable of navigation agile and resilient operations, but you also have specific skills that allow you to transform the path forward into a more competitive future. Whether specific projects or company SOP focuses on lean, agile, resilient, or continuous approaches, the flexibility afforded through the in-depth training means a greater chance of satisfied C-suite, clients, consumers, and more robust advancement across the entire digital sector.
Advised Skills ITIL 4 High Velocity specialization training provides a solution to the needs of organizations who want to stay viable and successful in today's fast-paced tech world. As IT capabilities, interests, and security requirements blast toward an ever-more digital future, professionals with appropriate knowledge, real-world understanding, agile thinking, and certification will thrive.  
---

Advised Skills Research Team - Blog Author 
The Advised Skills Research Team is a professional group dedicated to investigating and publishing information on the latest trends in technology and training.
This team delves into emerging advancements to provide valuable insights, empowering individuals and organizations to stay ahead.
Their work significantly contributes to the ever-evolving landscape of technological education and workforce development.

Frequently Asked Questions (FAQs): ITIL 4 Specialist: High Velocity IT (HVIT)
What is ITIL 4 Specialist: High Velocity IT (HVIT)?
ITIL 4 Specialist: High Velocity IT (HVIT) is a module that builds upon existing ITIL knowledge to enhance capabilities in fast-paced IT environments. It focuses on streamlining processes and practices to enable digital organizations to identify opportunities, invest wisely, and transform these into business growth and success.
How does HVIT training contribute to an organization's success?
HVIT training equips IT professionals with the skills to thrive in high velocity IT environments. It fosters an entrepreneurial mindset and a deep understanding of digital operations, enabling individuals to guide businesses toward competitive success through agile thinking and strategic decision-making.
What are the key components of High Velocity IT in the modern tech landscape?
High Velocity IT involves rapid decision-making, quick market adaptation, and the ability to handle increased risk and costs. It emphasizes speed, direction towards goals, maintaining utility, and ensuring customer satisfaction, while adapting traditional methods to meet current digital demands.
Who can benefit from the ITIL 4 Specialization in High Velocity IT?
IT managers, system administrators, product owners, service desk teams, consultants, and other IT professionals. This specialization is particularly beneficial for those with prior ITIL 4 Foundation or Managing Professional Transition certifications, aiming to develop agile, lean, and sustainable operational practices.
What challenges does the High Velocity IT approach address in the global tech industry?
High Velocity IT addresses challenges like rapid technology changes, international market dynamics, time zone differences, cultural nuances, and cybersecurity risks. It focuses on developing agile operations and strategic thinking to navigate these challenges effectively.
What does the Advised Skills ITIL 4 HVIT training and certification involve?
Advised Skills offers a two-day intensive training course, including multimedia presentations, workshops, group participation, and practice tests. This training is designed for those with existing ITIL 4 knowledge, aiming to pass the certification exam and apply high-velocity IT principles in real-world operations.
Upcoming courses: