The Benefits of Using Agile Methodology
Using the agile methodology as an approach to project management can offer many rewarding benefits. These are the major advantages of using agile methodology.
Keyword(s): agile methodology, agile, scrum
Agile adoption statistics show that Agile is more important than ever before in the technology world. An estimated 71% of companies, not just those in technology, now use Agile methodology to develop software and manage projects.
But what's so great about Agile?
We're going to go into detail on Agile scrum methodology so that you can answer that question. We'll quickly go into what exactly it is, before highlighting some of the key benefits Agile can have for your projects in the future.
What is Agile Methodology?
So, first things first; what exactly is Agile?
Agile, as in its name, is a methodology, which means it's a way of thinking about different plans or processes. Think about it as a kind of rulebook for how you should manage any project, with step-by-step guidelines and core rules that must be followed.
Agile isn't the first methodology to break new ground. Before it came waterfall. Waterfall dictated that your projects needed to follow a structure like a waterfall, cascading one into the other.
Agile methodology is based on 4 key values, and 12 sub-values, which you can read here.
All projects should adhere to these principles as they undergo any form of development. The basic structure of Agile's methodology in stages then usually goes as follows:
Plan, where you plan out your project's goals and how you're going to manage them
Diagrams, which are particularly important in software development and show your workflow
Develop/Construct, which is where your project starts being made
Release, which is where you debut your offering to the public
Monitor and Support, which is again most important for software to ensure continued updates
There are many other aspects to Agile, like Scrum and Agile Open Architecture, which we're not going to outline in this update.
As is notable by the above, Agile is particularly important for developing software or technology solutions. But Agile can be adopted in construction and other areas to great success.
That's because utilizing Agile offers you several key benefits in your development, which we'll delve into now.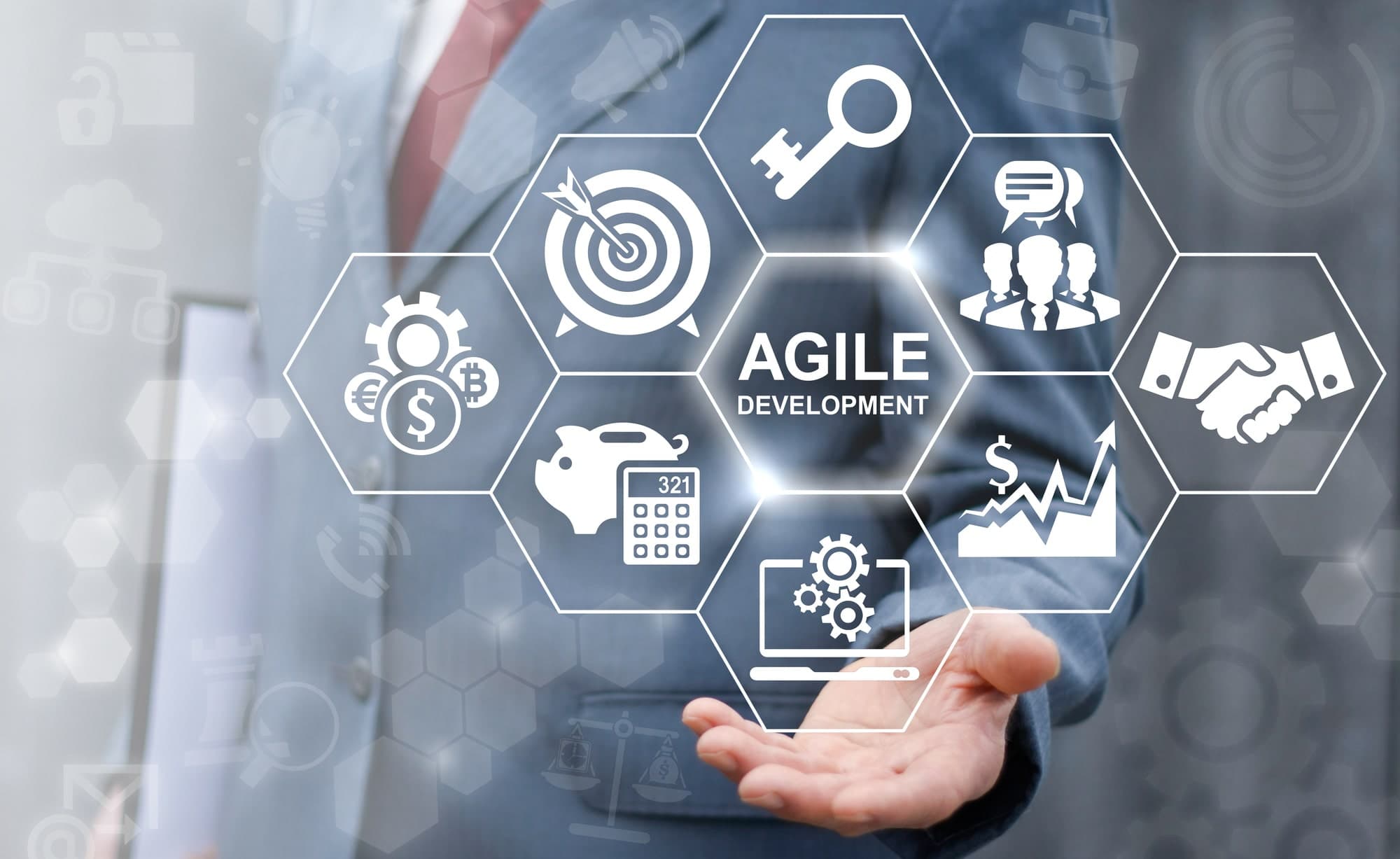 Agile is a Customer-Focused Way of Project Development
One core benefit of Agile lies in its third principle. This places the importance of customer collaboration over contract negotiations. This essentially means that the customer is always right when it comes to your project and its development.
Agile is therefore a way of approaching a project with the end-user in mind. From the very first planning stage, you must prioritise the way people will actually interact with a solution. This is more important than how much money you can get it contracted for.
This is a brilliant way of quality controlling your project from the outset. Agile also promotes collaboration with customers, particularly through monitoring and updating released projects. 
This can be an excellent way of building connections between customers and you, the provider. This builds a trust relationship where they'll garner greater respect for you and your product as it continues updating.
You simply don't get this customer-focused aspect of development if you're not adhering to Agile methodologies.
Agile is an Efficient Way to Develop and Track Problems
The formulaic way in which Agile development works makes it an efficient process for project development overall. This is thanks in large part to the importance of planning, as well as in creating diagrams and more sophisticated planning features.
This is a way of making sure you know what your project is and what it needs to do from the very beginning. By guaranteeing this before you start any development, you avoid any problems that could arise by changing your strategy.
If a problem does occur, Agile and Scrum methodology mean it can be found and tracked fairly easily. It can then be rectified with limited impact on the overall development of the project itself.
This is thanks to the fact that Agile prioritises working to responding to change where required.
This can make Agile a more cost-effective way of developing, as you don't need to worry too much about problems destroying your timescale. This also means that Agile, when performed properly, creates a more reliable way of developing.
You should be able to accurately assess what you need in terms of manpower, expertise and machinery. You should then be able to figure out just how long it will take you to develop before you start.
All of this makes for accurate estimations and limited disruption. If your team needs to react to changes though, they can and should. This all adds up to a smoother, more efficient development process overall.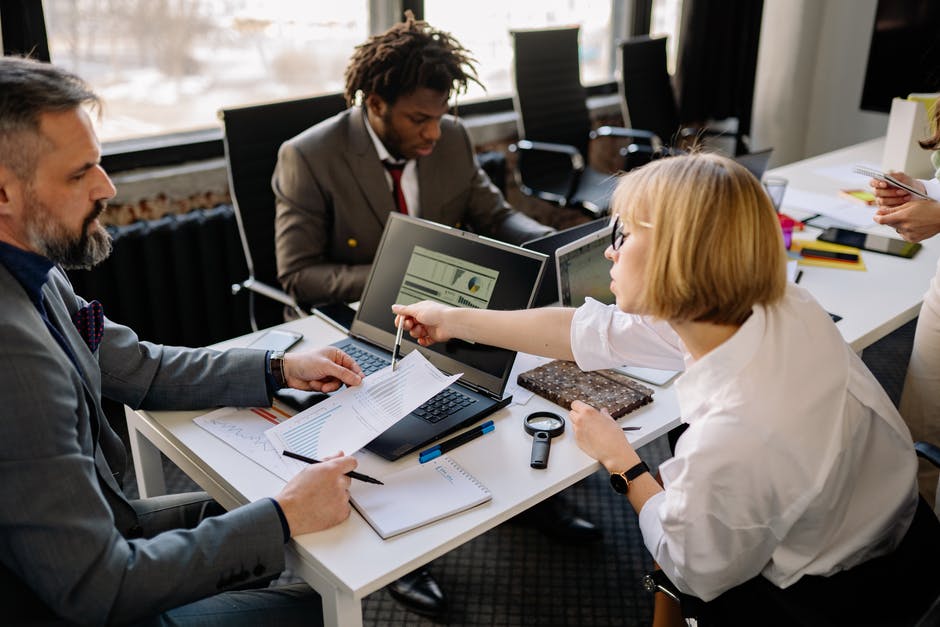 Agile is a Preferable Way to Develop For Employees 
Finally, Agile can be a preferable way to develop for employees themselves. Any contributions by individuals will be valued within the process, thanks to the principle valuing this over processes and tools.
Agile is a way of recognising the talents of people and what they can do, more than the tools they use to do them. Because of this, developers will feel they have a greater say over how a project comes about.
This can create more passion from your developers, as they'll appreciate the ability to really put themselves into a project and feel valued whilst doing so. 
Agile can then also create a greater sense of camaraderie within a development team. It's a more personal, collaborative way of developing, with appreciation given to the talents of everyone involved.
This creates a more positive working environment, which then invites more creativity into the workplace. This creativity is vital to ensuring your team can respond to changes and develop the finest software or other solution possible.
Where Can I Find Out More About Agile Methodology?
You should now know the many benefits of Agile methodology and how it could impact your next development project. All that remains now is for you to get better acquainted with Agile and how it can be implemented.
If you're interested in finding out more, we manage comprehensive Agile and Scrum courses, to teach you everything you need to know about the methodology.
Sign up for one of our courses today to get started.
---
Frequently Asked Questions (FAQs)
What are the main benefits of using Agile methodology?
Agile methodology offers several benefits including greater product quality, higher customer satisfaction rates, improved control over the project, reduced risks, and faster ROI. It allows for flexibility, adaptability, and efficient handling of changing requirements.
How does Agile methodology improve product quality?
Agile emphasizes regular testing during the development process. This means that issues are identified and rectified sooner, leading to a better end product. Also, since Agile involves regular communication between teams and stakeholders, the final product aligns more closely with customer needs.
In what way does Agile methodology provide improved control over the project?
Agile methods involve regular check-ins and reviews, giving everyone on the team a great deal of visibility into the project's progress. This allows teams to adjust course promptly if needed and gives stakeholders a clear and realistic understanding of the project's status.
How does Agile methodology reduce risks?
Agile reduces risks by encouraging the development of small, usable portions of software in short time frames or "sprints." If a project needs to change direction or shut down, the team will have already delivered usable software.
How does Agile methodology enhance customer satisfaction?
Agile methodology values customer collaboration and feedback. By involving the customer in every step of the project, their needs are prioritized, leading to a final product that meets their expectations, which ultimately enhances customer satisfaction.
How does Agile lead to a faster ROI?
Since Agile development often involves delivering software in iterations, usable features are delivered sooner. This allows the business to potentially realize benefits earlier, leading to a faster return on investment.