Why Get a SAFe Agile Certification?
Are you wondering whether or not you should get a SAFe agile certification? These are the major reasons why this could be a great opportunity for you.
Keyword(s): safe agile certification
Are you thinking about spending the time to get a SAFe Agile certification but aren't sure if it's worth it?
Don't worry; we're here to help! SAFe is the most popular agile scaling method out there. Keep reading to learn why earning a SAFe Agile certification could be a great opportunity for you!
SAFe Defined
SAFe is an acronym that stands for Scaled Agile Framework. It's an agile framework that was created to provide a construct for software development. It also provides an enhancement in an anticipated and ongoing manner. It allows development teams to incorporate agile work methods that scale for the entire enterprise.
More and more companies are adopting the SAFe framework. It has become the most trusted agile framework that meets both the company and the customer.
What is SAFe Agile Certification?
Scaled Agile, Inc (SA) (1) is the body overseeing the SAFe Agile certifications. SAFe certification provides a strong method of assessing SAFe skills, knowledge, and mindset.
SAFe, short for Scaled Agile Framework, offers a collection of organizational strategies and workflow models to aid companies in expanding their lean and agile methodologies. Recognized as a premier structure for significant Agile shifts, SAFe is especially favored by sizable businesses orchestrating multiple agile team efforts.
To facilitate a smooth integration and effective use of SAFe, a range of certification opportunities are available. These credentials cater to different roles within a SAFe transition, providing clarity on participants' duties, accountabilities, and contributions within the broader framework.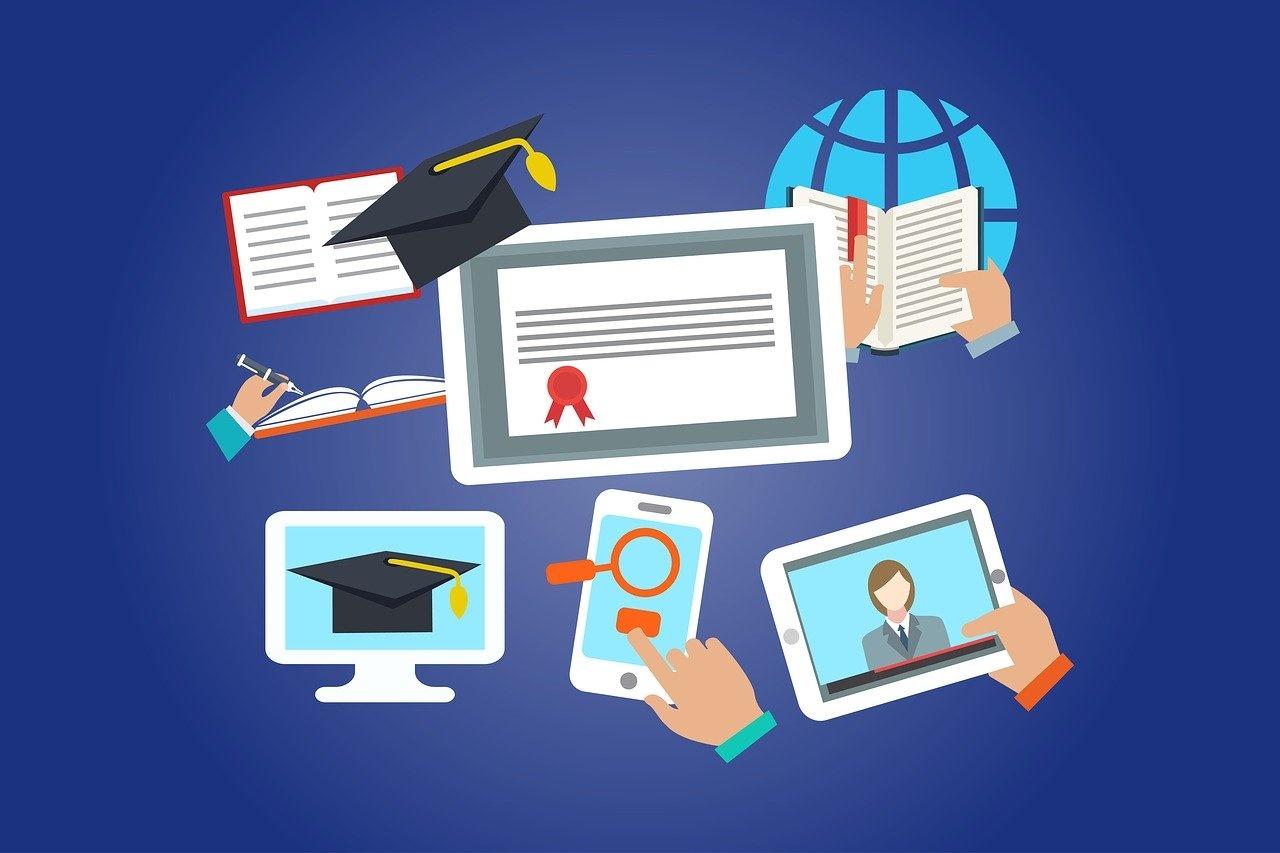 Who is SAFe Agile Certification For?
While anyone can take a SAFe certification course, certain types of experience will help you get the most out of it. Great candidates include people with five or more years of experience in:
Software development
Testing
Business analysis
Product
Project management
Professionals with scrum experience
There are also job families that lend themselves to SAFe certification. Professionals with a role like Business Analyst, Engineer, Scrum Master, Solution or Systems Architect, Program Manager, or CIO will benefit from certification.
SAFe Agile Certification Courses
There are SAFe Agile Certification courses available to help prepare you for the exam. Training courses usually get into details on:
Establishing teams and technical agility
Organizing teams around the flow of value
The importance of adopting a customer-centric mindset
The exam is in multiple-choice format and is only delivered in an electronic format. The duration of the test is 90 minutes. To pass the SAFe Agile Certification exam, you must get 35 out of 45 questions correct, or a 77%.
If you don't pass the first time, you can immediately retake the exam. After that, there is a short wait you must complete before retaking the exam a third time. The certification is good for one year after you pass the exam. To renew your certification, you must pay a renewal fee.
Common SAFe certifications
Benefits of SAFe Agile Certification
There are several different benefits of getting a SAFe Agile Certification. Both organizations and individuals can benefit from staff getting certified. Keep reading to learn about some of these benefits.
Proof of Credentials
Getting a SAFe Agile Certification signifies a few different things to others. First, it shows that you're willing and committed to continuous education and improving your skills. It's also an easy way to prove to employers and peers that you have the skills associated with the certification.
Globally Recognized
SAFe certification is recognized globally. That means your certification holds value anywhere in the world. If you've always dreamed of working abroad, having SAFe certification can help you make that dream a reality. It'll show employers in the US and abroad that you have certain skills and knowledge.
Increase Salary
There is a high demand for agile certified professionals in companies that are trying to implement agile. Currently, this demand outpaces the number of certified professionals available. That means companies are willing to offer much higher wages for those certified professionals.
On average, IT professionals who gain a new certification over the course of a year receive a raise of around $13,000 (2). Since taking one of the SAFe exams only costs $50, this is a great return on investment.
Helps You Get to the Next Level
A SAFe certification can help you stand out from the crowd if you're interested in moving up in your career. It's a great addition to help you promote yourself better.
By getting the SAFe Agile certification, you receive a one-year membership to the SAFe Community Platform. That also gives you access to the SA Community of Practice. You'll have special access to Meetup groups and other events with other SAFe certified professionals.
By networking with other licensed professionals, you'll build connections and your network. This can open doors to new opportunities and help you continue to build your skills.
Continuous Delivery Pipeline
SAFe certification gives you a good foundation of knowledge to create a continuous delivery pipeline. You can learn how to incorporate DevOps tools, along with other tools and practices needed for continuous delivery. This will help you with both SAFe and keep you up to date on new tools and processes in the market.
Master Organizational Challenges
SAFe training helps individuals understand the entire organization and its end-to-end flow. It helps people understand different aspects of the organization and processes. By giving employees more knowledge about the organization, it allows them to recognize and solve problems more easily.
Having individuals that can identify and fix problems allows organizations to provide better products and services to clients. It also allows those individuals to feel like they're contributing more meaningful work.
Ready to Get Your Safe Agile Certification?
Now that you learned about SAFe and the benefits of certification, are you ready to get to work? Getting a SAFe Agile Certification can help you get a raise, find a new job opportunity, and continue honing your skills.
If you're interested in a certification course but are feeling overwhelmed, don't worry! Contact our team of highly experienced consultants and trainers at Advised Skills now to learn more about your options!
External resources:
1, 2 Scaled Agile Inc. https://scaledagile.com/safe-certification/
---

Advised Skills Research Team - Blog Author 
The Advised Skills Research Team is a professional group dedicated to investigating and publishing information on the latest trends in technology and training.
This team delves into emerging advancements to provide valuable insights, empowering individuals and organizations to stay ahead.
Their work significantly contributes to the ever-evolving landscape of technological education and workforce development.

Frequently Asked Questions (FAQs): Scaled Agile Framework
How is SAFe different from traditional Agile or Scrum?
While traditional Agile and Scrum methodologies are typically designed for individual teams, SAFe is specifically designed for scaling Agile across larger, multi-team organizations. It incorporates principles from Agile, lean product development, and product management to provide a detailed and customizable approach that addresses the complexities of working across teams and portfolios.
Who should use SAFe?
Organizations that have multiple teams working on the same product, face intricate coordination and dependency challenges, or have established Agile practices at the team level but are experiencing challenges scaling it across the enterprise can benefit from adopting SAFe.
What are the core values of SAFe?
SAFe is based on four core values:
- Alignment: Ensuring that strategies, goals, and execution align across the organization.
- Built-in Quality: Incorporating quality practices in every step, ensuring that every increment is of high quality.
- Transparency: Creating visibility and clarity across all levels of the enterprise to foster trust and collaboration.
- Program Execution: Delivering value consistently and predictably to the end-users or customers.
How does SAFe help in delivering customer value?
SAFe emphasizes a lean-agile mindset, which prioritizes delivering value in the shortest sustainable lead time. With its systematic approach, it helps in identifying and addressing bottlenecks, improving flow, and establishing feedback loops ensuring that the products or solutions being developed align with customer needs and market changes.
How can I get started with SAFe?
To start with SAFe, organizations typically begin with training and awareness programs for their leadership and teams. Many also opt for SAFe certification courses. It's recommended to engage SAFe Program Consultants (SPCs) who can provide training, coaching, and guidance in the initial SAFe implementation. Over time, as the organization understands and aligns with SAFe principles, they can begin to tailor the framework to fit their specific needs and context.