7 Incredible Benefits of Agile Certification
Using the agile approach to business development and management has proven to be extremely successful. Here are 7 incredible benefits of agile certification.
Keyword(s): agile certification, business development
More companies are recognizing the value of Agile adoption! In fact, about 71% of companies (1) are adopting Agile. The Agile approach has already helped 98% of companies, too.
On the fence about gaining your Agile certification? Here are seven reasons you shouldn't wait. Taking the Agile approach could benefit your business and overall career.
You can develop the skills you need to run a business successfully while setting your business up for growth and success. Make a better decision for your business!
Keep reading to discover the seven amazing benefits of gaining your Agile project management certification today. 
1. Adapt to Change With Ease
Using the Agile approach to project management and software development could make work easier in the long run. You can complete a task in a timely fashion. At the same time, you can achieve the highest quality standards for every project.
More companies are starting to adopt Agile methods. They're also searching for more employees who have their Agile certification. 
One of the great benefits of gaining your Agile certification is that Agile projects are iterative. You can make changes with ease in the future. Learning how to adapt and accommodate changes could make your life easier in the long run.
Otherwise, you could have to push pause during a project to implement those changes. Every second you lose is money you lose, too.
Learning how to accommodate unexpected changes can benefit your productivity.
You can react quickly without impacting your efficiency rate.
Projects completed using Agile can make the process more fluid. You can complete any project while still catering to public demand.
Every industry experiences change throughout the year. Some changes, like COVID-19, can impact every step in your operations. Other changes are smaller but still have a massive impact on your bottom line.
Learning how to adapt to unexpected change is essential. You can make smarter, more informed decisions with your business in mind. 
2. Deliver Considerable Value
Gaining your scaled Agile certification can help you deliver consistent value with every project you complete, too. You can deliver considerable value throughout every step in a project's lifetime. 
For example, using the Agile approach with your marketing strategy could help your team get 30 to 40% (2) more done than before. Improving your productivity will boost your bottom line as well.
Agile projects follow a set of guidelines. These principles come with their own processes.
Following the same process every time can ensure efficiency and consistency. You can maintain that consistency throughout the entire duration of a process. You could have an easier time meeting and exceeding expectations as a result.
If you want to achieve a higher level of efficiency and expertise for your time, consider gaining your Agile project management certification.
Relationships
You can also use your certification to strengthen the relationship between your company's customers and stakeholders. This relationship is crucial to your company's success. 
You can strengthen this relationship by considering the stakeholder's and end user's needs every step of the way. Fostering this relationship can help you develop brand trust.
Trust could grow into loyalty over time. You might fit it's easier to retain long-time customers, improving your ROI.
Agile projects also focus on feedback. Gaining feedback from your customers will help you satisfy their needs for years to come. 
Scope
Do you consider every team member's scope and abilities before assigning tasks? Considering their scope can help you develop realistic, achievable goals. You can avoid late deliveries and maintain a strict deadline.
You could set your project up for success as a result.
Agile teams have an easier time managing time, scope, and costs.
You can avoid disruptions while ensuring every team member is working at their capacity. You could boost your output and bottom line as a result.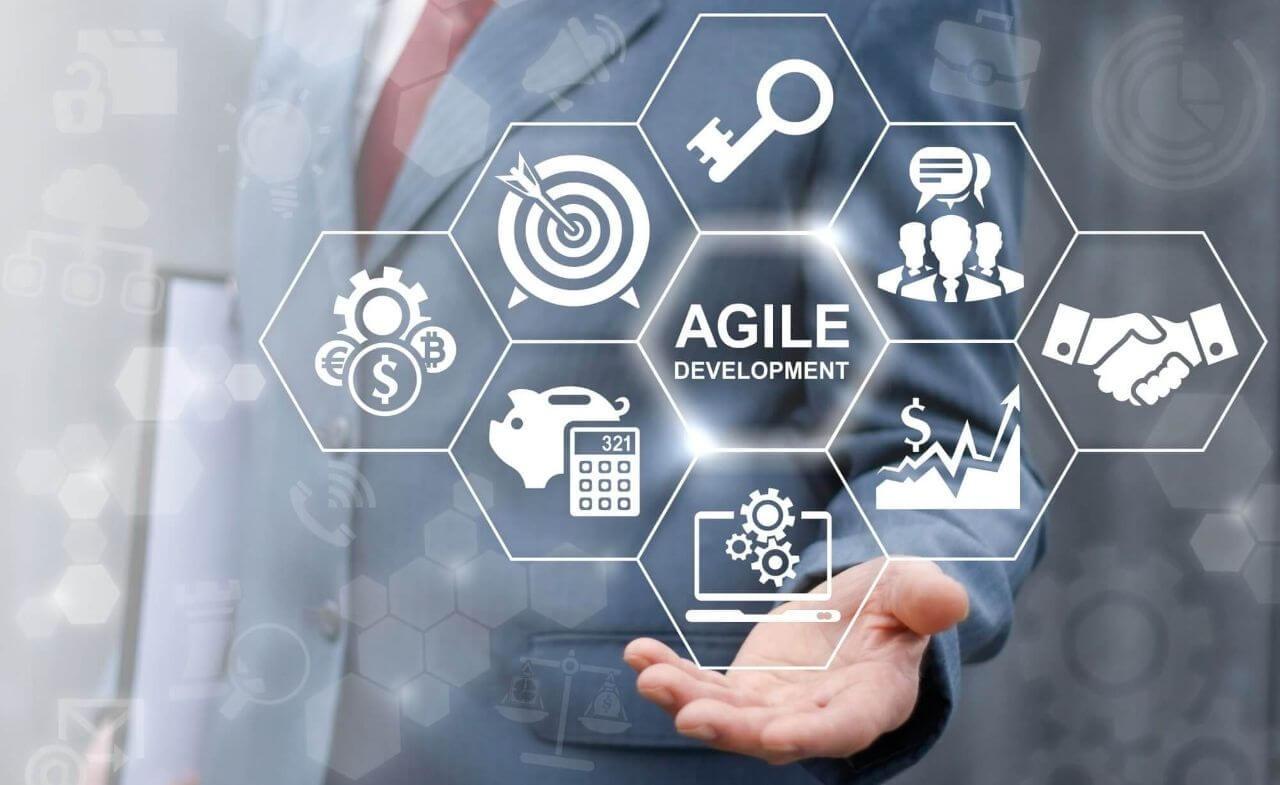 3. Improve Communications
Gaining your Agile certification could help your team work better internally. You could have an easier time collaborating with other departments as well.
Collaborating and communicating could help you keep track of a project's progress.
You can schedule daily, regular meetings to discuss the status of each team member's tasks for the day. Fostering open communication can help you avoid potential miscommunication. You can avoid confusion and improve your efficiency at the same time. 
4. Advance Your Career
Gaining your Agile project management certification can benefit you on a personal level, too. You can become a certified Agile project manager and set your career up for success.
Remember, the Agile methodology is gaining popularity. Its ability to benefit any organization's operations is now considered an asset. You could find it's easier to explore new positions as a result.
Companies will recognize the value you can offer their team. They could hire you to leverage that value.
At the same time, you can develop your entrepreneurship skills. Agile certifications could help you learn how to run a business efficiently. You can focus on time management, teamwork, and task allocation to set your business up for success. 
5. Gain More Knowledge
Remember, the market is constantly changing. You'll need to keep your knowledge up-to-date if you want to remain relevant. Gaining your Agile certification could help you gain a competitive advantage. 
You can remain flexible and adapt as changes to the industry occur. 
6. Earn More
Becoming an authority on Agile practices and how to implement them could help you stand out from other employees. You can use your expertise to benefit project management strategies throughout the organization. 
Demonstrating these skills could help you receive a higher salary or pay package. You might find more job opportunities in your field, too. 
7. Gain Credibility
Completing an Agile certification course could help you gain more credibility, too. Hiring managers and supervisors could turn to you for advice. They'll recognize your expertise and choose you for more projects in the future.
The Agile Approach: 7 Benefits of Earning Your Agile Certification
Give your business and career a boost! The Agile approach could help you make a change for the better. Keep these seven benefits of earning your Agile certification in mind today!
Searching for an Agile certification course? We can help. 
Explore our many courses today to get started!
External resources:
1. GoRemotely https://goremotely.net/blog/agile-adoption
2. Smart Insights https://www.smartinsights.com/managing-digital-marketing/growth-hacking/enhancing-your-marketing-with-an-agile-approach/
---

Advised Skills Research Team - Blog Author 
The Advised Skills Research Team is a professional group dedicated to investigating and publishing information on the latest trends in technology and training.
This team delves into emerging advancements to provide valuable insights, empowering individuals and organizations to stay ahead.
Their work significantly contributes to the ever-evolving landscape of technological education and workforce development.

Frequently Asked Questions (FAQs) about Agile Certification
What is Agile Certification?
Agile Certification is a professional training program that validates a person's knowledge and skills in Agile project management methodologies. This certification typically indicates that an individual is equipped with the necessary skills to effectively apply Agile principles and practices in a project environment.
Who should get an Agile Certification?
Agile Certifications are recommended for professionals who are involved in software development and project management, and who want to enhance their skills and expertise in Agile methodologies. This may include project managers, product managers, software developers, team leads, scrum masters, and business analysts.
How can I prepare for the Agile Certification?
Preparation for Agile Certification usually involves a combination of formal training, self-study, and practical experience. Many organizations offer training courses and study materials. It's also recommended to gain some hands-on experience with Agile methodologies in a project environment.
How can an Agile Certification benefit my career?
Earning an Agile Certification can help demonstrate your knowledge and expertise in Agile methodologies to potential employers, making you more attractive in the job market. It can also help you handle complex project challenges more effectively, potentially leading to career advancement opportunities.
What are some popular Agile Certifications?
Some of the most popular Agile Certifications include Certified ScrumMaster (CSM), Professional Scrum Master (PSM), PMI Agile Certified Practitioner (PMI-ACP), Certified Agile Project Manager (IAPM), and SAFe Agilist (SA). The best choice depends on your specific career goals and your current level of experience and knowledge in Agile methodologies.